It's the merriest time of year, but preparing the office for a holiday party can be a ho-ho-whole lot of work. Celebrating the accomplishments of your employees by clocking out early and sharing a cocktail is the fun part. The not-so-fun part is the cleaning – both before and after the party. Check out Reno Sparks Janitorial's tips on office cleaning so you can rock the night away at your company holiday party!
Office Party Cleaning Tips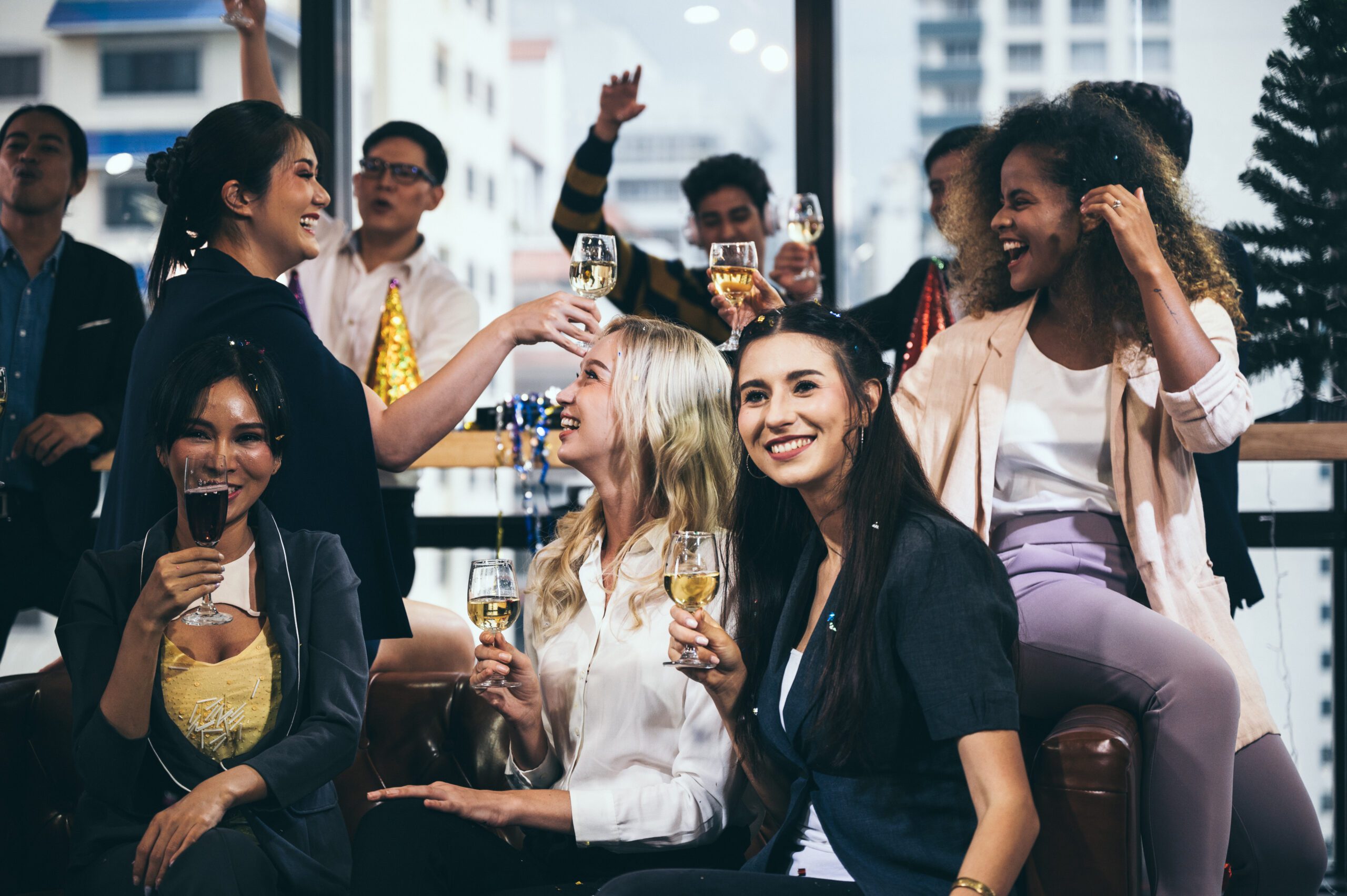 No one wants to have a holiday party in a musty office building. Your coworkers already spend enough time within the walls. Give them a reason to stick around and enjoy the event by tidying up and wiping down. And when the holidays are over and it's time to get back to it, a post-party cleanup is also a must!
Before The Party:
Clean the counters and surfaces throughout the building. Mingling patrons will put food and drinks on anything flat. Start with the big clutter, then work your way around with disinfecting spray and wipes. You'd be surprised at how grimey the surfaces can get!
Tidy up the restrooms. Pick up the wads of paper towels and take out the trash. If you have gloves, wear them! A bit of bleach can go a long way towards killing residual germs. As an added touch, you can plug in a holiday-scented aroma to really get people in the spirit.
Lastly, look to the floors. Start by sweeping and vacuuming, then follow up with a mop. You can have the cleanest office around, and your floor will still be a magnet for dirt and scuffs, so use whatever method is most effective for your space.
After the Party:
Re-clean the restrooms. Swap out depleted soap dispensers, revisit the toilets, and wipe any smudges on shiny surfaces like the mirror. Another coat of bleach should do the trick too.
Check out the kitchen. Start by wiping the crumbs off the cabinets and into the trash. Follow up with sanitizing spray and paper towels. Hand-wash any dinnerware or toss them in the dishwasher. And as much as you want to save leftovers, be realistic. If your coworkers don't pick up their leftovers within a couple days, it's best to toss them and start the New Year with a fresher fridge.
Sort out the office. If you moved any desks or furniture around for the holiday party, restore them to their original location (it's a good time to vacuum in places that are normally covered, too!). Put used decorations in a box for next year, or recycle when appropriate.
Lessen the Post-Party Mess
Taking away opportunities for coworkers to make a mess to begin with is a great way to reduce cleaning time.
Ditch the flaky, crumbly foods
Keep an eye on alcoholic consumption (let loose a little, but not too much!)
Get furniture out of main walkways to avoid bumping and tripping
Assign individuals to pick up wrapping paper, plates, etc. to spread the load
Allow people to sit when eating so they don't spill on the floor
Put out blue bins and general trash bins and encourage recycling
Reno Office Cleaning to Brighten Your Holiday Party
If it sounds like a daunting task to clean up the whole office before and after this year's holiday party, you're not wrong. You have a lot going on, both at work and personally, around the holidays. To ensure a clean, tidy space without the stress, treat it to a commercial cleaning. Reno Sparks Janitorial is equipped with the resources to transform your office into a holiday party venue, so give us a shout! Whether you just need a single commercial cleaning, or wish to sign up for regular visits, we're here to tidy up so you can focus on the things that matter.