Office cleaning and Reno cleaning services look a bit different since the pandemic hit. It might be obvious to say, but a majority of us started taking cleaning much more seriously than we did pre-pandemic and those hygiene habits aren't going away anytime soon. 
Maintaining a clean workspace is at the core of many business offices' new initiatives not just to prevent the spread of COVID, but to ensure the peace of mind of staff and building guests as well. In 2022, we're seeing office cleaning trends start to evolve from using heavy-duty disinfectants and harsh chemicals to incorporating eco-friendly and safe products. 
Learn more below about how our office cleaning services in Reno are changing to match the top industry standards of today.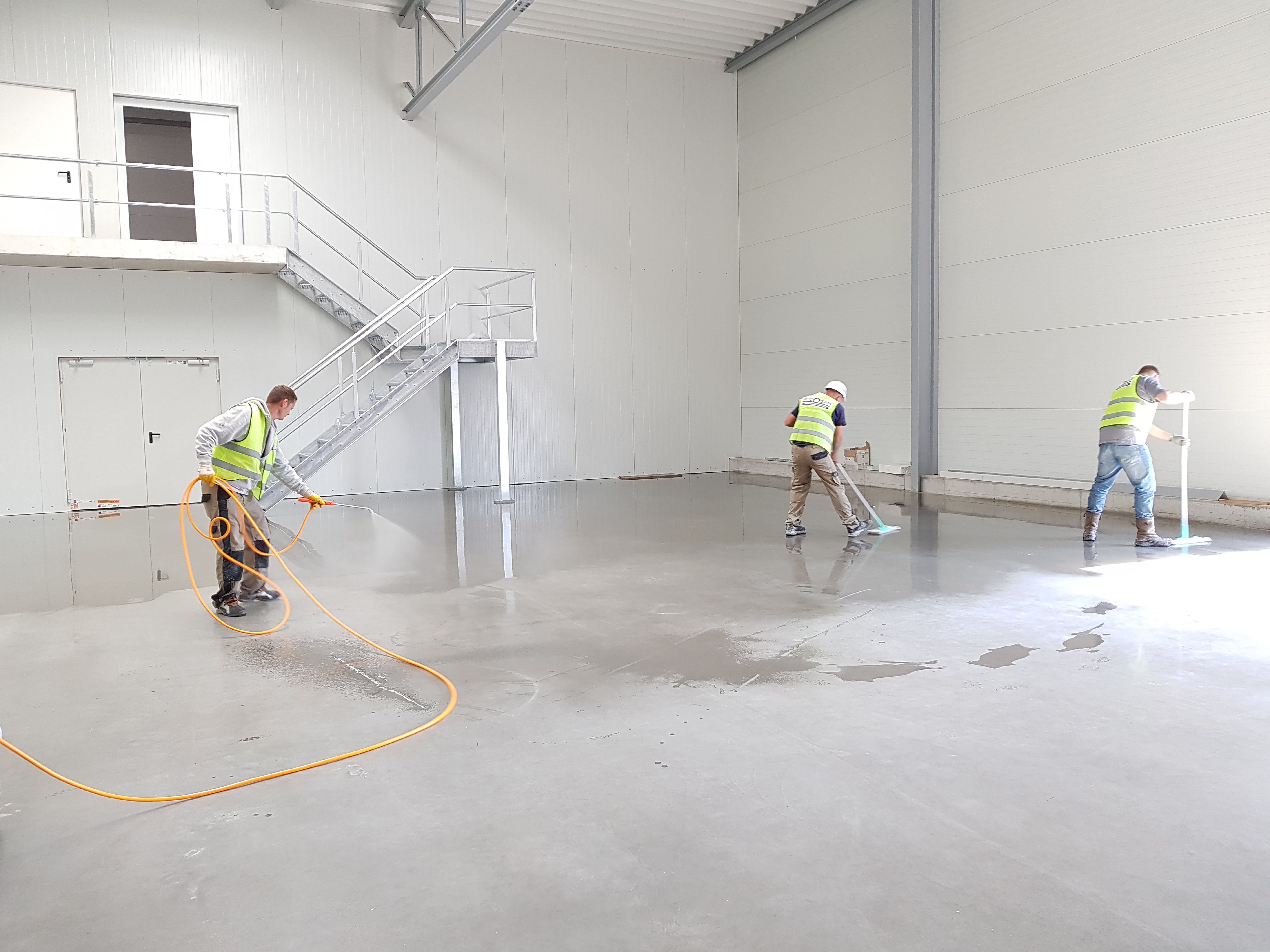 Factors Affecting The Reno Cleaning Service Industry 
Several factors exist that may be affecting the way cleaning services in Reno are performing. Health and wellness are top concerns for business owners and maintaining a clean workspace is of the utmost importance. However, with the time it takes to thoroughly clean and sanitize an area, business owners are seeking out professional cleaning services to stay on top of the upkeep. This has led to an increase in Reno office cleaning services which are designed to free up your team's time and ensure the office is cleaned properly. 
The state of the supply chain is also a contributing factor to how things are changing in the cleaning service industry. The coronavirus has greatly affected distribution within the supply chain by slowing it down significantly. While shipping containers were stuck on the coast of California for months, cleaning supplies were hard to come by. Now that the supply chain is starting to level out some, these issues are less of a problem in 2022.   
2022 Cleaning Service Trends 
At the beginning of the pandemic, cleaning routines and habits were intense. Surface cleaning and air purifying were a must. Heavy-duty ingredients and harsh chemicals dominated other cleaning products. But much of this is beginning to change. The current office cleaning trends for 2022 include the following:
Surface Cleaning 
It was initially thought that COVID-19 could be transmitted via the air as well as surfaces. Disinfectant wipes and bleach were also considered to be the only cleaning solutions strong enough to terminate the SARS-CoV-2 virus which resulted in their considerable use. Today, we know that this isn't the case entirely.
According to the CDC, the spread of COVID-19 is mostly airborne which means surfaces such as desks and doorknobs are less likely to give you the virus. Because of this fact, it's been found that plain soaps or detergents will work just fine to remove most viruses from surfaces which lessens the use of disinfectants that may be harming you and your employees. 
During your Reno cleaning service, Reno-Sparks Janitorial uses safe cleaning products that are proven to be tough on dirt, grime, and bacteria. 
Air Purification
As stated earlier, the coronavirus is essentially an airborne illness that is spread through particles and droplets that contain the virus and get released into the air by sneezing, coughing, etc. Your main cleaning focuses should be on air purification which works to clean the air and rid it of any bacterias or toxins that may be lingering. 
This can be done through various methods, but the easiest change you can make is to incorporate a HEPA filter into your ventilation and filtration system. Other methods may include the use of special oxidation technologies and electronic ionizers. 
You can also hire cleaning services in Reno to help with air purification. Simply vacuuming carpets that have trapped air pollutants in them and using low-emitting cleaning products can also improve indoor air quality. 
Eco-Friendly Cleaning Products And Methods
Environmental issues have been an increasing concern among many Americans and as a result, cleaning trends are starting to adapt to the needs of our ecosystem. A majority of cleaning products used during a Reno cleaning service now include the Safer Choice label which ensures the product has been approved by the EPA to be a "green" option. 
Green or eco-friendly cleaning products are designed to leave a less-damaging effect on the environment. The main goal is to limit exposure to harmful chemicals that may cause severe damage to the ecosystem and our bodies. Typically, the ingredients are less harsh than those found in bleach disinfectants and often the packaging consists of fewer plastics. 
Professional janitorial companies such as Reno Sparks Janitorial offer Green Cleaning Services to their commercial clients. The only difference with these services is that they utilize green cleaning products and implement the best conservation practices possible such as limiting waste. 
Set Up Recurring Cleaning Services in Reno!
The best way to ensure your office stays clean is to set up recurring cleaning services with a professional cleaning company. Reno Sparks Janitorial offers recurring cleaning services for businesses from small offices to condo associations and casinos. We'll handle everything from floor and carpet cleaning to ceiling tile recoats. In addition to all of the regularly scheduled janitorial services for your business, we can provide specialty services for any deep cleaning needs you have.
Connect with us here to schedule your first cleaning!
Making a good first impression is crucial to your business' success. While people tend to emphasize the impression our behavior leaves on others, clients and guests normally interact with their surroundings first. That makes the appearance of your facility number one in attracting long-term clients. Having a good commercial janitorial service is more important than some may think.
Reno Sparks Janitorial Services
Reno Sparks Janitorial Services is the best commercial office cleaning service offered in Northern Nevada's Reno, Sparks and Washoe Valley communities. We prioritize our customers first because no two businesses are alike. Our goal is to make your experience easy and enjoyable. If you are dissatisfied with your current commercial janitorial cleaning services, visit us online and see what sets us apart from the competition.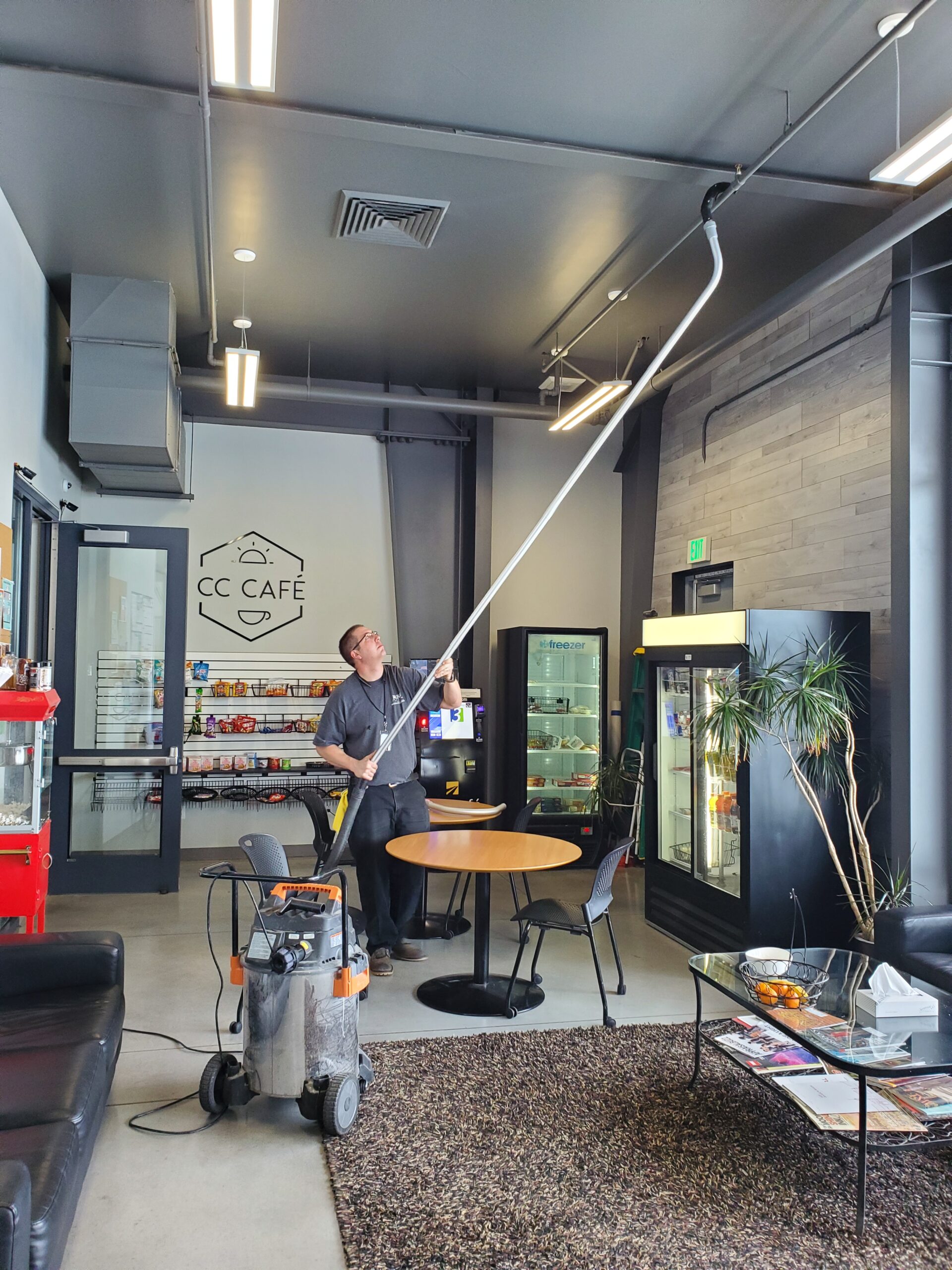 Experiences That Provoke You To Switch Janitorial Services
Overflowing Garbages
There are many consequences of overflowing garbage bins. Besides the fact that it is unsightly, overflowing garbage bins lower air quality and attract unwanted visitors. If that's not enough, you may find yourself paying unwanted fines because your business fails to meet city regulations.
Missed Visits
You can immediately tell if the commercial building cleaning service you contracted missed a visit. If you've experienced this, you know the trouble that comes with scrambling to get your office ready for the day. The extra work you have to take on eats into free time that you could be spending on improving your business. In addition, your messy office may upset employees and lead to a decrease in performance.
Inconsistent Results
Inconsistent results are a huge red flag. You should expect the same attention to detail anytime your janitorial service visits. No one should have to question what their business is going to look like after a commercial cleaning service comes in. Inconsistent results can leave you feeling distressed and lead you to find another service provider. Ultimately, tarnishing relationships with visitors, employees and your current commercial office cleaning service, and challenging your business' growth and success.
Lack of Communication
Contact with your commercial janitorial cleaning service provider is one of the most important aspects of building a good, long-lasting relationship. Lack of communication hurts everyone on your team because you aren't given a chance to clear up misunderstandings. Ultimately, good communication with your commercial janitorial company helps solve many of the unwanted issues or concerns that could come up.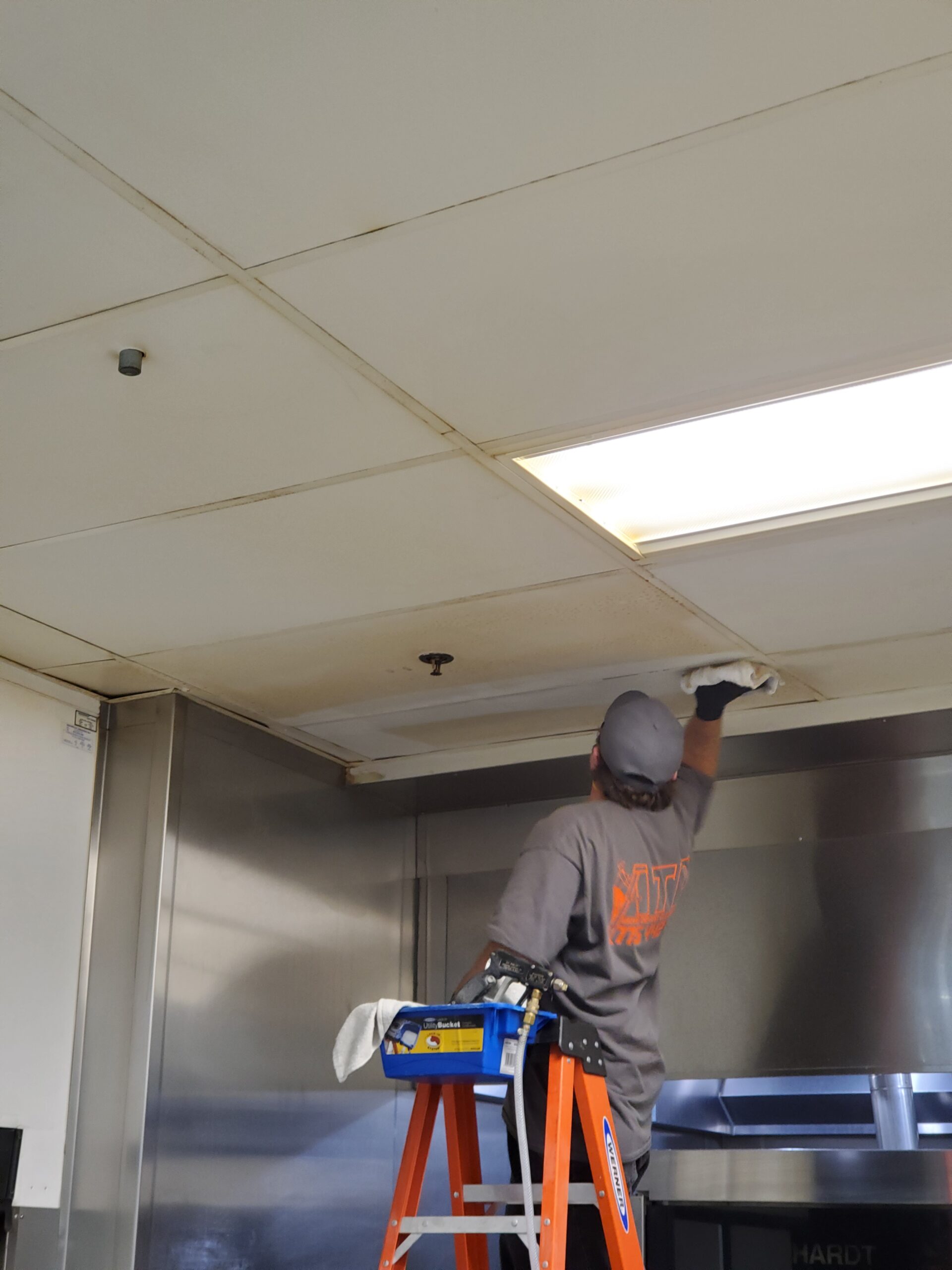 Your Solution For A Better Cleaning Service
There are many reasons you might choose to contact other commercial cleaning building services. Here at Reno Sparks Janitorial Service, we believe open lines of communication are essential to prevent these issues. In addition, our experienced crews love what they're doing and offer flexible hours to meet all your needs. Find out more about the variety of services we offer.
Why We Are the Best Commercial Janitorial Cleaning Service
We tailor our commercial janitorial services to meet your needs. Our 30-day flexible contracts give you peace of mind when adjusting your commercial cleaning services to fit your business needs. Our team doesn't worry about being replaced because we believe in providing good service and quality customer service. The results you receive give us no reason to lock you into a long-term contract.
Furthermore, we perform routine inspections to make sure all jobs done by our team are problem-free. No job is too big or too small. Contact us today and let us show you the quality and expertise our team has to offer your commercial business.
Janitorial commercial services are essential for many businesses - especially during the winter months. With everything going on, whether you're swamped with work during your busy season or have multiple staff members out for the holidays, you could likely use a bit of extra help around the office. Rather than hiring staff to pick up the slack, consider holiday cleaning services from a commercial cleaning company to assist with the cleaning of your office so you can focus your work efforts elsewhere.
Holiday cleaning services from a reliable commercial janitorial company are tailored to meet your company's unique cleaning needs. From completing additional commercial floor cleanings to our careful attention to your belongings, Reno-Sparks Janitorial is Reno's premier janitorial service. Learn more about our holiday cleaning services below!

Why You Might Need Holiday Janitorial Commercial Services
There are several obstacles that present themselves when it comes time to clean your office during the holidays that you may not have originally planned for. Things such as holiday decor, inclement weather and office festivities create an additional mess during the winter months. Some of the most common reasons we hear from clients seeking janitorial commercial services include:
Additional mess caused by holiday decorations creates much more work for your staff.
Live trees and wreaths may leave behind pine needles and fake snow and glitter are attached to many festive decorations, which can quickly end up on your floor or furniture. Reno janitorial services ensure your office stays clean throughout the holiday season, regardless of your decor options.
Holiday festivities can create a large mess.
You might have guests bringing in treats or gifts throughout the holiday season which adds to the dirt and debris that collects in your facility. By adding holiday cleaning services to your routine cleaning, you're able to keep up with the mess and prevent it from getting out of control.
Managing the mess from poor winter weather conditions.
Winter weather brings in snow, ice, mud, salt and more which can cause a huge mess in the office and put you, your staff and your guests at risk. A wet or dirty floor can pose a safety risk if not properly cleaned, which is where a commercial janitorial service comes in. We'll keep your office in tip-top shape through all the ups and downs of the winter season.

Commercial Floor Cleaning During the Holidays
Your floors are much more susceptible to getting dirty during the winter months due to the wetness of the season. Wet and dirty floors are not only unpleasant to look at, but they can also make an already slippery floor more difficult to walk on, which may affect you, your staff and your clients. A commercial janitorial company will stay on top of your floors to prevent permanent damage caused by water, dirt and mud and keep anyone who walks through your office safe.
We clean many different types of natural tile floors, vinyl composite tile (VCT), carpet and tile, and grout flooring. With the huge variety of flooring options available, our Reno floor care services involve cleaning techniques such as stripping, waxing, minimum moisture carpet cleaning methods, and more.
Holiday Cleaning Services from Reno-Sparks Janitorial
Consider Reno Sparks Janitorial for all your holiday commercial office cleaning needs. With regularly scheduled and specialty deep cleaning services offered in Reno, Sparks and Carson City, you can keep up with the holiday and winter mess with janitorial services from a commercial cleaning company.
Connect with RSJ today to schedule your commercial holiday cleaning service!