Welcome to the bustling business hub of Reno, Sparks, and Carson City! As office building and business owners in this vibrant region, you know that a clean and well-maintained workspace is essential for productivity, employee satisfaction, and making a positive impression on clients. In the pursuit of a pristine office environment, look no further than Reno Sparks Janitorial. With their tailored cleaning services, experienced crews, and commitment to excellence, they are your go-to partner for all your office cleaning needs.
The Importance of a Clean and Healthy Workspace:
Maintaining a clean and healthy workspace goes beyond mere aesthetics. It contributes to the overall well-being of your employees, promotes productivity, and leaves a lasting impression on visitors. When your office is clean, organized, and free of dust, allergens, and unpleasant odors, your staff can focus on their tasks without distractions. Moreover, a pristine office environment creates a positive work culture and enhances employee morale, leading to increased job satisfaction and reduced sick leave.
Unique Selling Points of Reno Sparks Janitorial:
Reno Sparks Janitorial sets itself apart from the competition with its outstanding features and commitment to customer satisfaction. Let's delve into the key elements that make them the preferred choice for office cleaning services in the Reno area:
Tailored Scope of Work: Reno Sparks Janitorial understands that every office has unique cleaning requirements. They work closely with each client to develop a customized cleaning plan that addresses their specific needs and concerns. By tailoring the scope of work, they ensure that your office receives the attention it deserves, leaving no area overlooked.
Flexible Contracts: We know that long-term commitments can be daunting. That's why Reno Sparks Janitorial offers 30-day flexible contracts, giving you the freedom to adjust your cleaning services as your business needs evolve. This flexibility allows you to have complete control over your cleaning budget without compromising on quality.
Experienced Crews with Low Turnover: Trusting your office space to a professional cleaning service requires confidence in their expertise and reliability. Reno Sparks Janitorial boasts experienced and dedicated cleaning crews with low turnover rates. Their skilled professionals are thoroughly trained and committed to delivering exceptional results, ensuring your office is in safe hands.
Regularly Scheduled Inspections: To maintain consistently high standards, Reno Sparks Janitorial conducts regularly scheduled inspections to ensure the quality of their cleaning services. These inspections allow them to identify any areas that require special attention and make necessary adjustments promptly. By upholding strict quality control measures, they guarantee that your office will always be spotless.
Flexible Working Hours: Every office has its own schedule, and interrupting daily operations for cleaning purposes can be disruptive. Reno Sparks Janitorial understands this concern and offers flexible working hours to accommodate your specific requirements. Whether you need cleaning services during business hours or after-hours, they will work around your schedule seamlessly.
Ability to Handle Jobs of Any Size: No matter the size of your office or the complexity of the cleaning task, Reno Sparks Janitorial is equipped to handle it. From small offices to sprawling corporate complexes, their extensive resources and experienced team can tackle any job effectively and efficiently.
Open Lines of Communication: Communication is key to a successful partnership. Reno Sparks Janitorial maintains open lines of communication via phone, email, and regular inspections. They value your feedback, concerns, and suggestions, ensuring that your needs are met with the utmost care and attention.
Regularly Trained and Evaluated Staff: To stay at the forefront of the industry, Reno Sparks Janitorial invests in the continuous training and evaluation of their supervisors and inspection members. This dedication to professional development ensures that their team is well-equipped with the latest cleaning techniques, technologies, and safety protocols, guaranteeing exceptional service every time.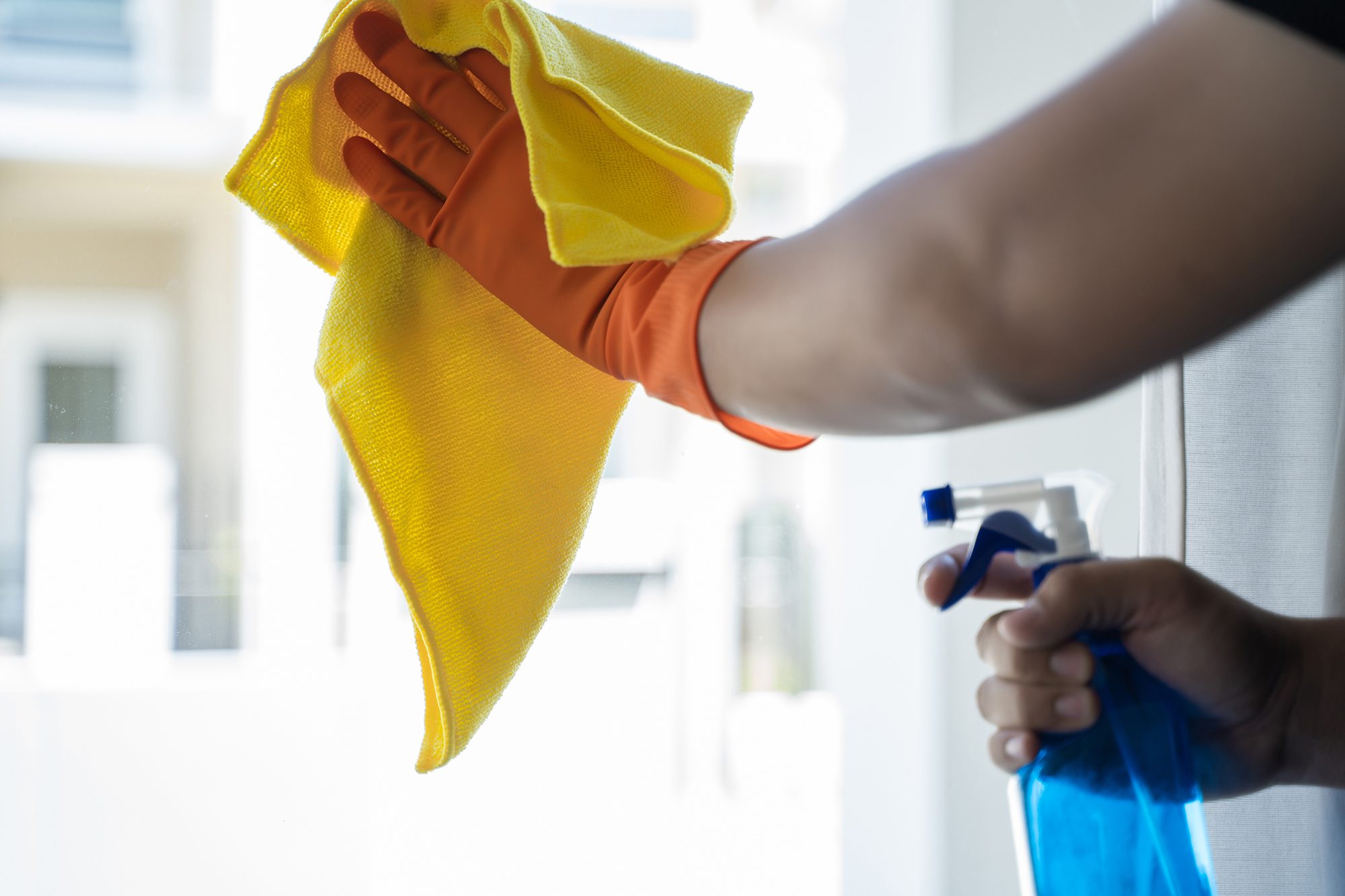 The Reno-Sparks-Carson City Context:
The Reno-Sparks-Carson City area is renowned for its stunning natural beauty and diverse economic activities. However, the region's unique environmental factors, such as snow, sand, and dust in the Washoe Valley, present challenges when it comes to maintaining cleanliness. The presence of these elements can quickly accumulate, leading to dirty floors, carpets, ceilings, and windows.
Why Choose Professional Cleaning Services:
In such an environment, professional cleaning services like Reno Sparks Janitorial become indispensable. Their expertise in tackling the specific cleaning needs of offices in the Reno area ensures that your workspace remains clean, healthy, and inviting. Whether it's the meticulous cleaning of different types of flooring, specialized carpet cleaning techniques, thorough ceiling cleaning, efficient corrugated metal cleaning, or sparkling window washing, they have the knowledge and tools to handle it all.
Reno Sparks Janitorial's green cleaning system adds an extra layer of environmental consciousness to their services. By using eco-friendly products and methods, they minimize the impact on the environment while creating a healthier workplace for your employees.
Additionally, Reno Sparks Janitorial excels in food prep area cleaning, ensuring compliance with hygiene standards and maintaining a clean environment for your staff and customers. Their acoustic tile re-coating services not only refresh the appearance of your office but also enhance sound insulation and noise reduction.
As office building and business owners in Reno, Sparks, and Carson City, you understand the importance of a clean and healthy workspace. Reno Sparks Janitorial offers a comprehensive suite of cleaning services tailored to your specific needs. With their expertise, attention to detail, and commitment to customer satisfaction, they are the ideal partner to maintain a pristine office environment.
Don't wait any longer to experience the benefits of Reno Sparks Janitorial's exceptional cleaning services. Contact them today for a quote and let their team of professionals handle all your office cleaning needs. Your employees and clients will appreciate the clean, fresh, and inviting environment that Reno Sparks Janitorial helps you achieve. Let the top cleaning service in Reno handle your office today.
Maintaining cleanliness and maintenance in commercial properties is of utmost importance in creating a professional and safe environment. In this blog post, we shall delve into the advantages of outsourcing janitorial services for commercial property managers and how it effectively addresses the challenges they face.
The Challenges Faced by Commercial Property Managers:
Commercial property managers, the guardians of cleanliness and maintenance, encounter several hurdles in their day-to-day operations. Understanding these challenges is paramount to recognizing the benefits that outsourcing janitorial services brings.
Ensuring Consistent Cleaning Standards:
For property managers, ensuring uniformity in cleaning quality across properties poses a significant challenge. Whether relying on in-house cleaning staff or multiple service providers, maintaining consistent standards proves arduous. Inconsistency may sow seeds of tenant dissatisfaction, property value decline, and potential health and safety risks.
Effective Communication:
Effective communication forms the bedrock of successful partnerships between property managers and janitorial service providers. However, relaying specific cleaning instructions, addressing concerns or complaints, or coordinating cleaning schedules may present communication challenges. Misunderstandings or delays may result in unmet expectations, hindering prompt issue resolution.
Budget Limitations:
Allocating resources to hiring and managing an in-house cleaning team, purchasing cleaning equipment and supplies, and handling unforeseen expenses often strains property managers' budgets. Striking a balance between cost-effectiveness and the need for quality cleaning services remains a constant challenge.
Time Management:
Commercial property managers possess an exceptional ability to juggle myriad responsibilities, including property inspections, tenant relations, maintenance requests, and administrative duties. Amidst these obligations, ensuring efficient and timely completion of cleaning tasks proves daunting. Time constraints impede their ability to allocate adequate attention to cleaning operations.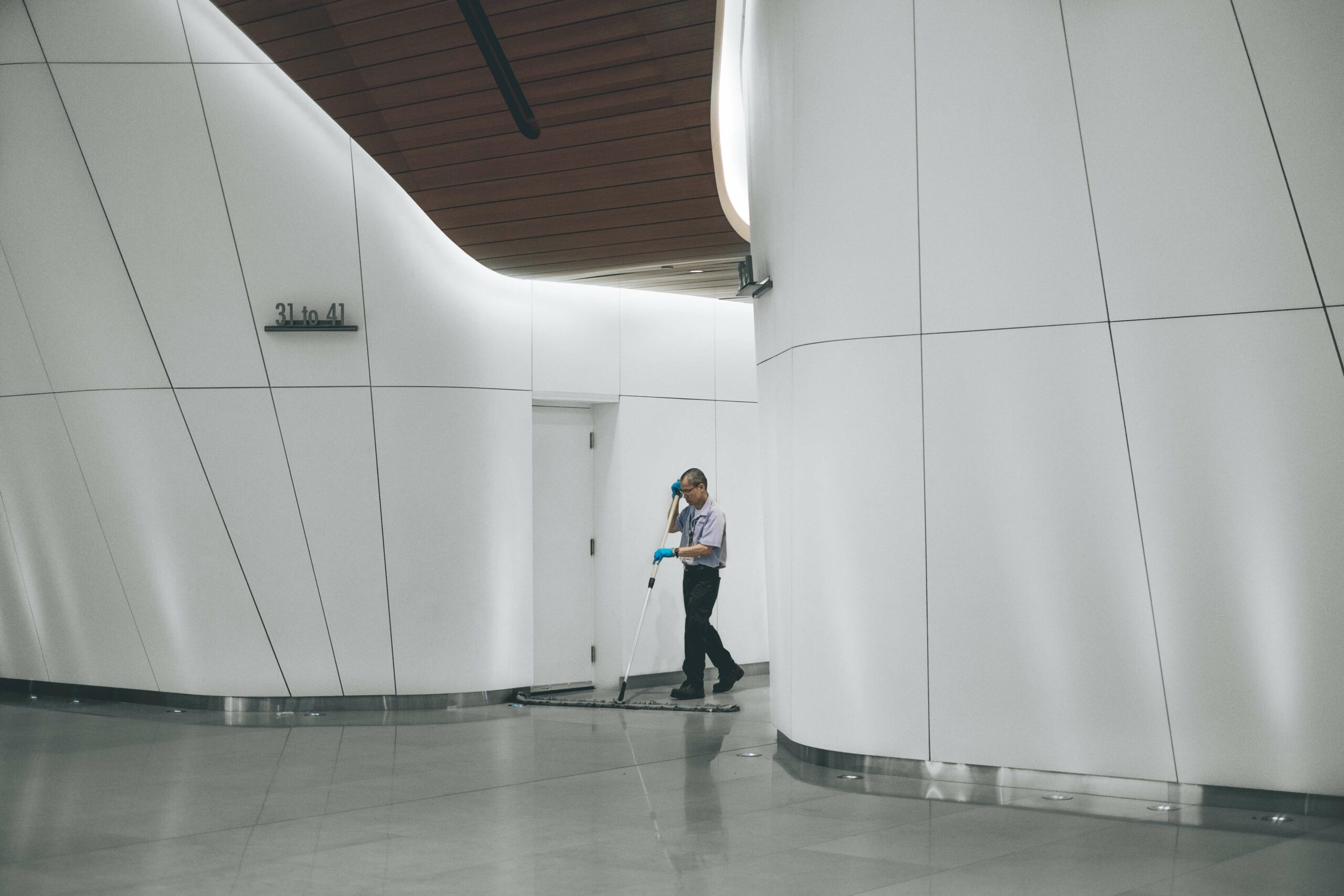 Emergency Response:
Cleaning emergencies, like water leaks, floods, or accidents demanding immediate attention, may strike at any time. Commercial property managers must be prepared to respond promptly and efficiently. However, maintaining an in-house Reno cleaning service capable of handling emergencies effectively may prove impractical. Lack of resources or expertise in addressing such cleaning crises could lead to prolonged property damage and compromised safety.
Outsourcing commercial office cleaning services involves entrusting external cleaning experts with the responsibility of handling the cleaning and maintenance tasks of commercial properties. This industry shift towards outsourcing has revolutionized the landscape, bringing forth a plethora of benefits for commercial property managers.
Benefits of Outsourcing Janitorial Services:
Cost-Effectiveness:
Outsourcing janitorial services presents significant cost-saving opportunities for commercial property managers. By partnering with a professional janitorial service provider, property managers can optimize their cleaning budgets in several ways with Reno cleaning services.
Reduced Labor Costs:
Hiring and managing an in-house cleaning team can be expensive. Outsourcing eliminates the need for recruiting, training, and managing cleaning staff, resulting in substantial savings on labor costs. Janitorial service providers typically handle all aspects of staffing, including recruitment, training, payroll, and benefits.
Efficient Resource Allocation:
Outsourcing allows property managers to allocate their resources more efficiently. Instead of investing in expensive cleaning equipment, tools, and supplies, they can rely on the expertise and resources of the janitorial service provider. The service provider brings their own cleaning equipment, ensuring access to the latest technology without the upfront investment.
Streamlined Supply Management:
Managing cleaning supplies can be a time-consuming task. Outsourcing relieves property managers of the responsibility of purchasing, storing, and restocking cleaning products. The janitorial service provider takes care of inventory management, ensuring that all necessary supplies are readily available, while also benefiting from bulk purchasing discounts.
Long-Term Cost Savings:
Professional janitorial service providers have industry knowledge and expertise to deliver efficient and effective cleaning solutions. Their experience allows them to identify cost-saving opportunities, recommend eco-friendly cleaning practices, and use products and techniques that maximize results while minimizing waste and expenses. Over time, these cost-saving measures result in long-term savings for the property manager.
Access to Expertise and Specialized Services:
Outsourcing commercial office cleaning services provides access to a team of skilled cleaning professionals with specialized expertise. This expertise goes beyond routine cleaning tasks and extends to specialized services tailored to specific commercial properties.
Skilled Cleaning Professionals:
Janitorial service providers employ trained and experienced cleaning professionals who are knowledgeable in the best cleaning practices, safety protocols, and industry standards. Their expertise ensures that cleaning tasks are performed efficiently and to the highest standards, leaving commercial office cleanings in sparks spotless and well-maintained.
Specialized Cleaning Services:
Commercial properties often require specialized cleaning services beyond regular maintenance. Outsourcing allows property managers to access a wide range of specialized services such as carpet cleaning, floor care, window cleaning, pressure washing, and emergency response. These services are performed by professionals with the necessary skills, equipment, and training, ensuring the best possible results for the property.
Consistent Cleaning Standards:
Maintaining consistent cleaning standards is crucial for commercial properties. Outsourcing Reno cleaning services helps ensure that these standards are consistently met.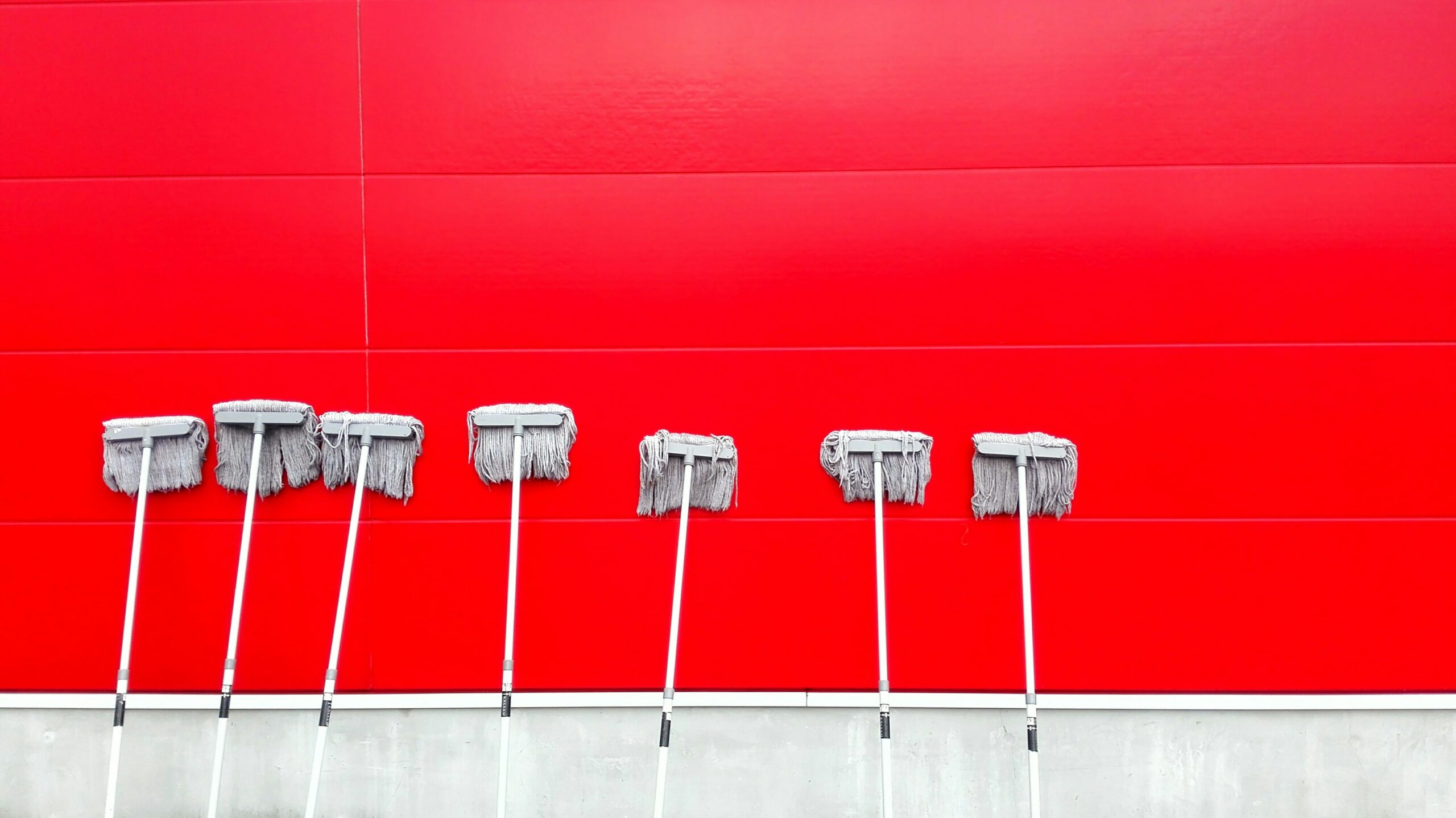 Quality Assurance:
Professional janitorial service providers have established quality assurance processes in place. They conduct regular inspections, audits, and performance evaluations to ensure that the cleaning services meet or exceed industry standards. This commitment to quality guarantees consistent and high-quality cleaning results across all areas of the commercial property.
Customized Cleaning Plans:
Reno cleaning service providers work closely with property managers to understand their specific cleaning needs and requirements. They develop customized cleaning plans tailored to the property, taking into account factors such as traffic patterns, building layout, and specialized cleaning needs. This level of customization ensures that the property receives the appropriate level of cleaning and maintenance, maintaining a professional and safe environment.
Time Management and Efficiency:
Outsourcing commercial office cleaning services allows property managers to save time and improve efficiency in their daily operations.
Focus on Core Responsibilities:
By entrusting the cleaning tasks to professionals, property managers can focus their time and energy on core responsibilities such as tenant relations, property maintenance, and strategic planning. This enables them to better manage their properties and allocate their resources more effectively.
Cleaning Efficiency:
Professional janitorial service providers have the expertise and resources to streamline cleaning operations, resulting in increased efficiency.
Expertly Managed Cleaning Schedules:
Outsourcing commercial office cleaning services eliminates the need for property managers to create and manage cleaning schedules themselves. The janitorial service provider takes responsibility for creating a comprehensive cleaning schedule that ensures all areas of the property are consistently and effectively cleaned. This eliminates the hassle of coordinating cleaning tasks and allows property managers to focus on other essential aspects of property management.
Timely Task Completion:
With dedicated cleaning professionals, janitorial service providers ensure that cleaning tasks are completed promptly and efficiently. They have the experience and knowledge to handle cleaning assignments swiftly without compromising on quality. Property managers can rely on their expertise to address cleaning needs promptly, maintaining a clean and inviting environment for tenants, employees, and visitors.
Advanced Cleaning Techniques and Equipment:
Commercial office cleaning service providers stay updated with the latest cleaning techniques, products, and equipment. They invest in state-of-the-art tools and technologies that enhance the efficiency and effectiveness of their cleaning services. By leveraging these advanced resources, they can complete cleaning tasks more efficiently, saving time and achieving superior results.
Flexibility and Scalability:
Outsourcing janitorial services offers commercial property managers the flexibility and scalability to adapt to changing needs.
Flexible Service Options:
Janitorial service providers offer flexible service options that can be tailored to suit the unique requirements of each commercial property. Whether it's adjusting cleaning frequencies, accommodating specific cleaning preferences, or addressing additional cleaning needs, outsourcing provides the flexibility to customize cleaning services accordingly.
Accommodating Property Changes:
Commercial properties may undergo changes such as expansions, renovations, or reconfigurations. Outsourcing janitorial services allows property managers to seamlessly adjust their cleaning services to accommodate these changes. The janitorial service provider can scale their operations up or down based on the evolving needs of the property, ensuring that the cleaning requirements are always met effectively.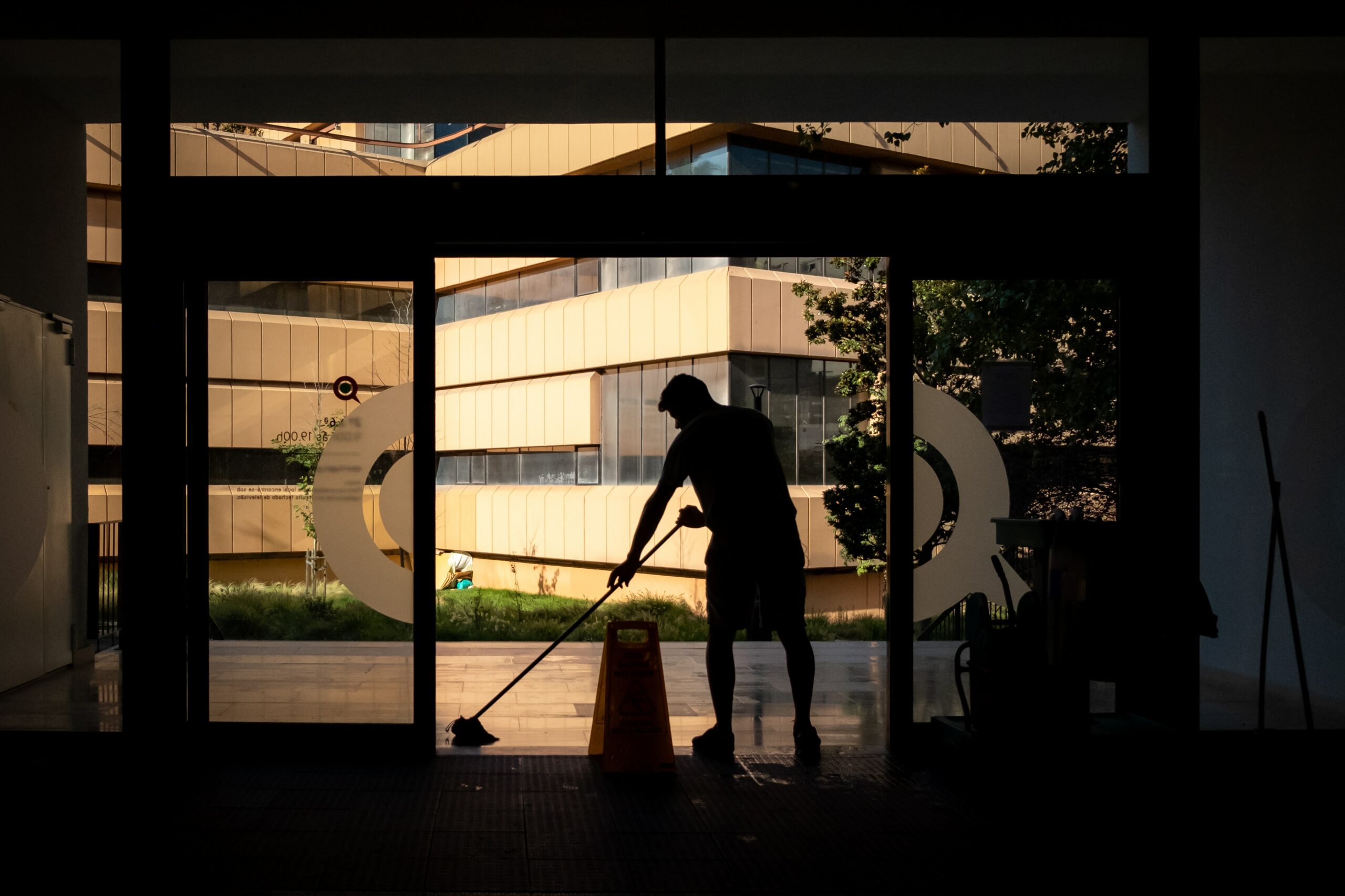 Handling Fluctuations in Demand:
Certain industries or seasons may experience fluctuations in demand for cleaning services. For example, retail spaces may require more frequent cleaning during busy holiday periods. Janitorial service providers are equipped to handle these fluctuations by providing additional cleaning staff or adjusting cleaning schedules as needed. This flexibility ensures that the property remains clean and well-maintained, regardless of changes in demand.
To ensure the successful outsourcing of sparks commercial office cleaning, property managers must diligently consider factors such as experience, reputation, certifications, and customizable service options when selecting a janitorial service provider.
Outsourcing janitorial services offers a host of benefits for commercial property managers. By tackling the challenges faced in maintaining cleanliness and maintenance, outsourcing provides a strategic solution. From cost-effectiveness and access to expertise to consistent cleaning standards and efficient time management, outsourcing empowers property managers to optimize their operations.
By carefully considering the advantages outlined in this blog post, commercial property managers can make informed decisions regarding outsourcing janitorial services. Embracing this strategic approach enhances the cleanliness, maintenance, and overall appeal of their properties.
In an ever-evolving business landscape, outsourcing janitorial services serves as a valuable tool for commercial property managers, ensuring a professional and safe environment for tenants and visitors alike. So, take the leap and explore the advantages of outsourcing janitorial services today!
If you're searching for reliable, quality janitorial services for your business, you want to make sure the commercial cleaning company you hire can accomplish all of your cleaning goals. A concierge-style janitorial service ensures that all of your cleaning needs are met to your highest satisfaction. Leave the cleanliness of your building in the capable hands of a commercial cleaning company that puts your needs first, no matter what they may be, so you can focus on other business objectives. 
Commercial janitorial services have a wide range of benefits for you and your business. Learn more with Reno Sparks Janitorial below. 

What is a concierge-type commercial janitorial service?
Most janitorial companies provide a range of cleaning services to commercial properties, but they aren't always inclusive. Much of the time, a commercial cleaning company will only list some of the services you're in need of and exclude others, leaving you to seek additional services elsewhere. For example, most commercial cleaning companies offer floor cleaning and window washing, but what if you also need your dishes cleaned and the trash regularly taken out?
A concierge-type cleaning service utilizes the highest standards of hospitality and personal service to provide you with all of your commercial cleaning demands. While your cleaning company may not always be able to provide every cleaning service you need, working with a concierge-style janitorial company ensures you receive all the services you require one way or another.
Why work with a concierge-style janitorial company?
A concierge-style business that offers commercial janitorial services provides a holistic approach to all of your cleaning needs. While we may not offer every cleaning service you're looking for, we can connect you with the appropriate channels or organizations to accommodate your needs. Concierge janitorial services can offer you convenience, time and quality that other cleaning companies simply cannot.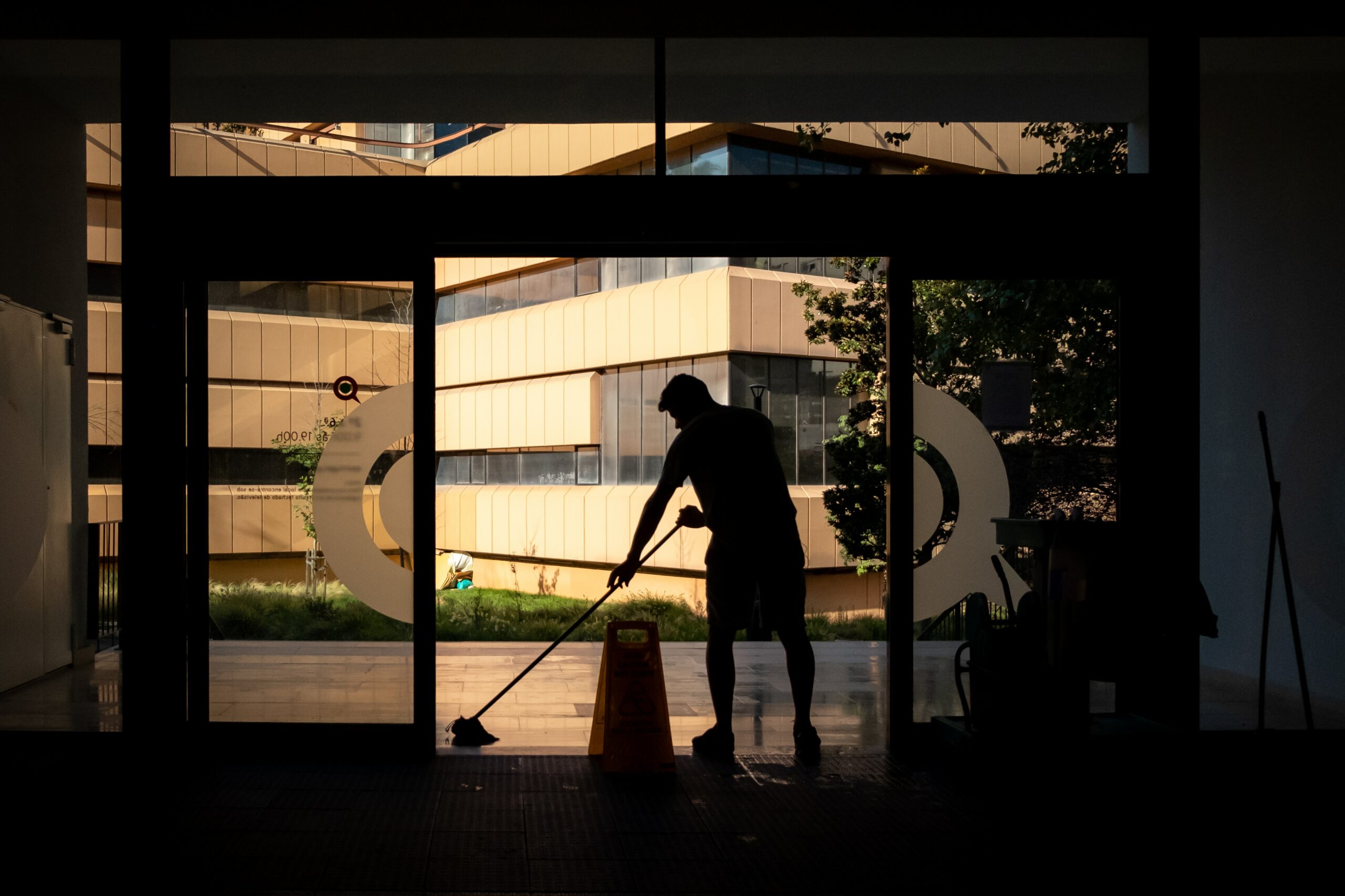 Convenience
Most business owners are quite busy with the daily operations of their company that they don't have the availability to handle every detail of running their business, such as cleaning. However, maintaining a clean work environment and business is important, so why not let your cleaning service help you find a solution? A commercial janitorial service like Reno Sparks Janitorial offers its own variety of cleaning services and has connections with other businesses to provide assistance with whatever else you may need, with little to no disruption to you. 
Time 
Another asset business owners and businesses in general lack is time. A concierge-type janitorial service can help free up time for you and your employees to tend to other pressing tasks. We'll provide you with all of the resources you need to ensure your commercial building or office space is well-maintained even in the midst of all the other things that need to be done each day.
Quality Service 
You'll receive a higher quality of service when working with a concierge-style cleaning company because the research of finding the best company for the job has already been completed. You can trust that you're getting the best service from other organizations because they were recommended to you by professionals in the industry. If anyone knows which company is the best to work with, it's someone who is already familiar with the industry and has experience working with other organizations.  

Commercial Cleaning Services from Reno Sparks Janitorial 
Our concierge-type commercial janitorial service may cost a bit more than your average cleaning service, but the value is far greater than you would receive anywhere else. The higher pricing ensures that your business receives the highest quality service possible. Although we may not have the lowest prices in town because we pay our staff above the industry average, the results outweigh the costs. 
The end result is fewer headaches for our customers, more consistent service and less turnover in the janitorial crews cleaning your buildings. See how working with a commercial janitorial service can help your business succeed today!
Making a good first impression is crucial to your business' success. While people tend to emphasize the impression our behavior leaves on others, clients and guests normally interact with their surroundings first. That makes the appearance of your facility number one in attracting long-term clients. Having a good commercial janitorial service is more important than some may think.
Reno Sparks Janitorial Services
Reno Sparks Janitorial Services is the best commercial office cleaning service offered in Northern Nevada's Reno, Sparks and Washoe Valley communities. We prioritize our customers first because no two businesses are alike. Our goal is to make your experience easy and enjoyable. If you are dissatisfied with your current commercial janitorial cleaning services, visit us online and see what sets us apart from the competition.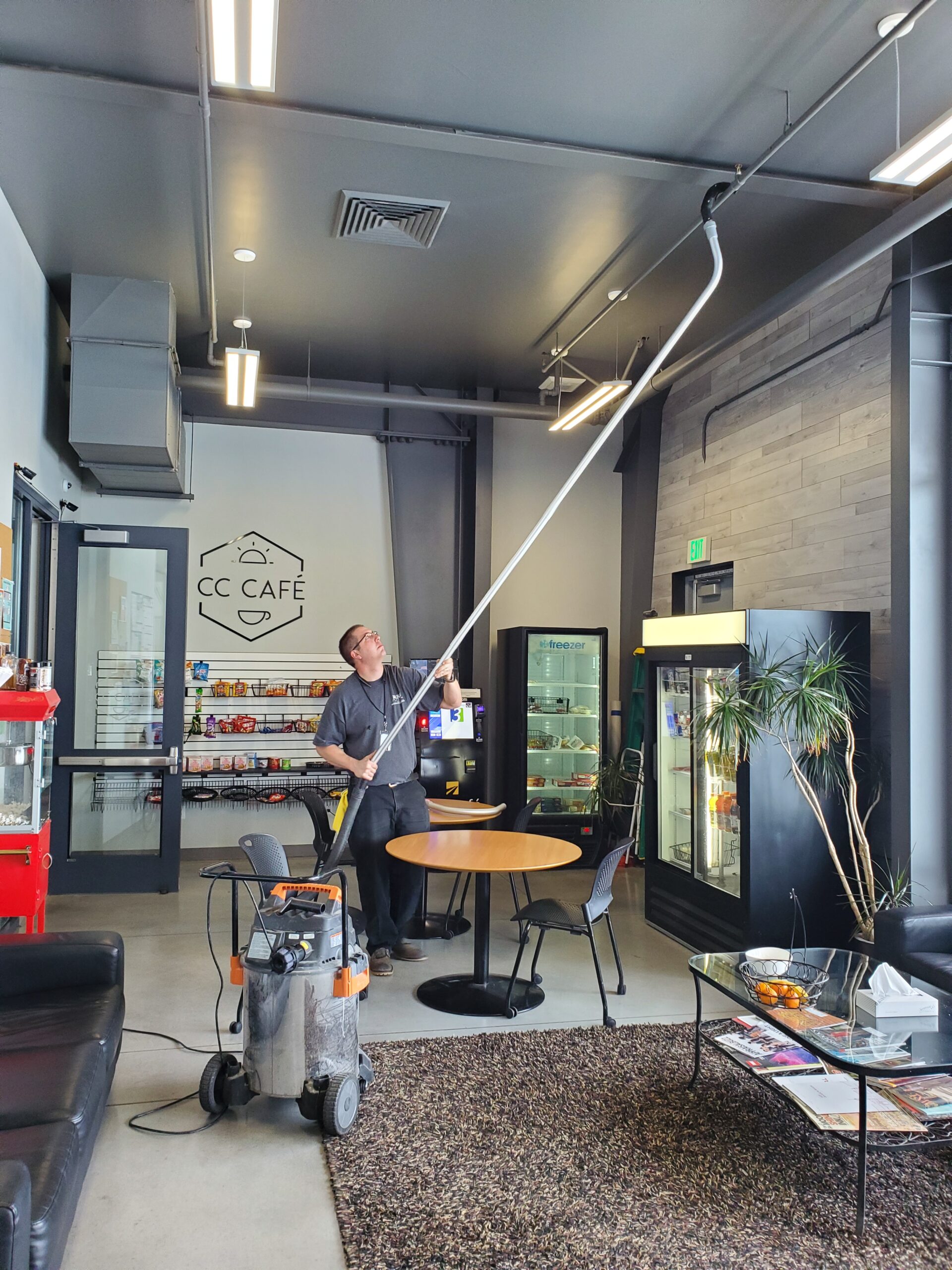 Experiences That Provoke You To Switch Janitorial Services
Overflowing Garbages
There are many consequences of overflowing garbage bins. Besides the fact that it is unsightly, overflowing garbage bins lower air quality and attract unwanted visitors. If that's not enough, you may find yourself paying unwanted fines because your business fails to meet city regulations.
Missed Visits
You can immediately tell if the commercial building cleaning service you contracted missed a visit. If you've experienced this, you know the trouble that comes with scrambling to get your office ready for the day. The extra work you have to take on eats into free time that you could be spending on improving your business. In addition, your messy office may upset employees and lead to a decrease in performance.
Inconsistent Results
Inconsistent results are a huge red flag. You should expect the same attention to detail anytime your janitorial service visits. No one should have to question what their business is going to look like after a commercial cleaning service comes in. Inconsistent results can leave you feeling distressed and lead you to find another service provider. Ultimately, tarnishing relationships with visitors, employees and your current commercial office cleaning service, and challenging your business' growth and success.
Lack of Communication
Contact with your commercial janitorial cleaning service provider is one of the most important aspects of building a good, long-lasting relationship. Lack of communication hurts everyone on your team because you aren't given a chance to clear up misunderstandings. Ultimately, good communication with your commercial janitorial company helps solve many of the unwanted issues or concerns that could come up.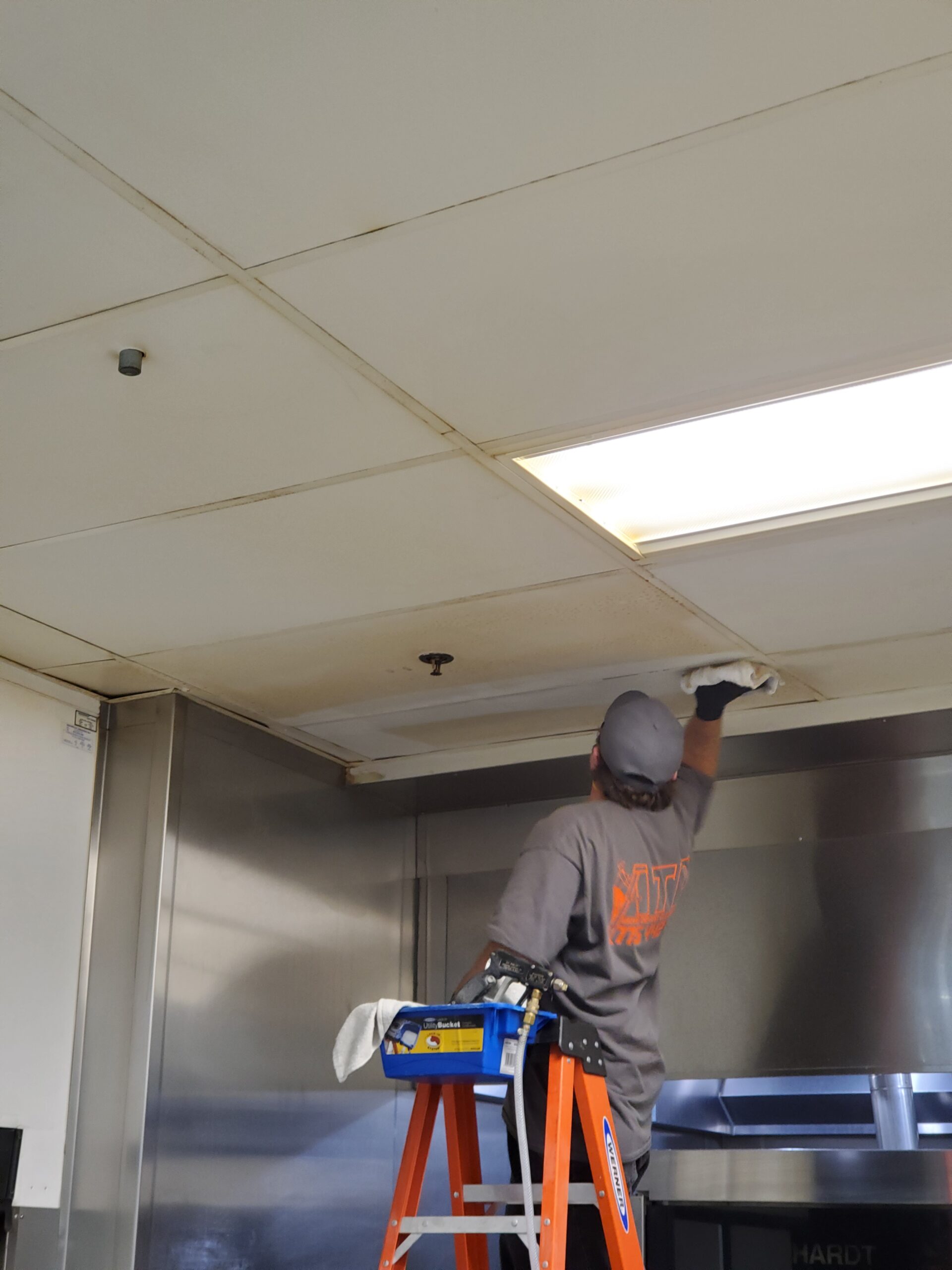 Your Solution For A Better Cleaning Service
There are many reasons you might choose to contact other commercial cleaning building services. Here at Reno Sparks Janitorial Service, we believe open lines of communication are essential to prevent these issues. In addition, our experienced crews love what they're doing and offer flexible hours to meet all your needs. Find out more about the variety of services we offer.
Why We Are the Best Commercial Janitorial Cleaning Service
We tailor our commercial janitorial services to meet your needs. Our 30-day flexible contracts give you peace of mind when adjusting your commercial cleaning services to fit your business needs. Our team doesn't worry about being replaced because we believe in providing good service and quality customer service. The results you receive give us no reason to lock you into a long-term contract.
Furthermore, we perform routine inspections to make sure all jobs done by our team are problem-free. No job is too big or too small. Contact us today and let us show you the quality and expertise our team has to offer your commercial business.
Welcome to the Reno-Sparks Janitorial blog! Here you'll find tips for commercial cleaning, round-ups of the best cleaning products, and more about Reno cleaning and janitorial services. As a locally-owned and operated small business in Reno-Sparks, we strive to help other businesses realize the importance of keeping a clean workspace and helping them achieve high levels of cleanliness in their own space.
Owner of RSJ, Nick Cresci, was born into a family-owned janitorial company which his father founded. Nick learned all that he knows from his father who set the bar for quality commercial janitorial service and ensured the high standards of RSJ. The experts at Reno-Sparks Janitorial have over 20 years of building management and janitorial experience, giving them the upper hand in Reno commercial cleaning services. Learn more about commercial janitorial services in Reno from RSJ below!

What We Do Best
Rather than branding ourselves as a simple janitorial company, we pride ourselves on becoming a vital part of our clients building maintenance team. That means providing more than just cleaning services. We offer unique solutions to our clients that meet their specific janitorial and building maintenance needs. Reno-Sparks Janitorial provides all of these commercial cleaning services to several industries and spaces including:
● Offices
● Office Warehouses
● Industrial
● Large Apartments
● Condo Associations
● Medical Facilities
● Grocery Stores
● Airports
● Churches
● Hotels
● Casinos
● Schools
● Event Clean-Up

For these industries and spaces, we offer a full range of services including:
● Tile, wood, and concrete floor care using professional, safe floor cleaning products.
● Carpet cleaning via steam extraction, bonnet carpet cleaning and minimum moisture carpet cleaning methods.
● Corrugated metal cleaning ranging from soft-wash techniques to high-intensity pressure washing.
● Window washing that will elevate the appearance of your business.
● Ceiling cleaning that will help extend the life of your ceiling, and remove the need for recoating or replacement.
● Food prep area cleaning to help cut back on time and the workload of your kitchen staff.
● Green cleaning system which involves the use of biodegradable and environmentally-friendly ingredients and products.
The Reno-Sparks Janitorial Difference
We understand that your business is unique, and because of that, you require unique cleaning and building management solutions. We promise to meet your needs and exceed your expectations with our commercial janitorial solutions by providing the most efficient, reliable, and experienced service possible. We'll work with you to customize your bid ensuring all your general and specific cleaning needs are met with each service.
Along with our dedication to reliable, efficient service, we also prioritize keeping an open line of communication with each of our clients. This assures our clients that we're there for them whenever they need it and ensures any problems or issues are addressed as soon as possible for the best customer satisfaction.

The Importance of Keeping a Clean Workspace
A clean work environment is important for several aspects of your business. Not only does a clean workspace help retain employees and keep them happy and healthy, but it also leaves a lasting good impression on your clients and customers as well.
Maintaining a clean and clutter-free workspace allows your employees to work more productively and efficiently. Ensuring germs, dust, and other allergens are kept at bay will also help retain employees and may cut back on employee call-outs. It's been proven that employees are more likely to leave a job that does not provide adequate cleaning. Cleanliness is not only a preference but also an issue of safety and health. Keeping a clean office will also help keep your company staffed by happy and healthy employees.
Likewise, a clean workspace looks good to your clients and potential clients. Having noticeable dirt and clutter build-up can give off the impression that your business is unprofessional and uncleanly, which will likely deter clients from using your services. However, your business should be maintained and kept in tip-top shape at all times not only for aesthetic purposes. A clean work environment can also prevent illness from spreading from person to person, which during these times is extremely crucial.
Why Hire RSJ as Your Reno Commercial Janitorial Service Company
At Reno-Sparks Janitorial, we prioritize our customers first. We understand that they rely on our expertise and skills to keep their facilities clean, attract clients, win first impressions, and guarantee health and safety for their employees. We are dedicated to being the best place in Reno, Sparks, and Carson City for commercial cleaning services by making your experience with us easy and enjoyable! We see ourselves as an extension of your business, and it shows in the quality of our cleaning services.
Connect with us today to schedule your next cleaning service with the best Reno commercial janitorial company!