As the Reno area's premier commercial cleaning business, you entrust us to get your building spotless so efficient work can be done by your employees day in, day out. We do the dirty work so that you can focus on your business, and once we mop up, it's up to us to ensure you are satisfied.
There are also things that our customers can do to help us provide exemplary service with each visit. Our goal is to have strong rapport with our clients, and it's the little things that make a big difference! Check out these top ways to work best with our Reno cleaning service.
Know Your Office's Needs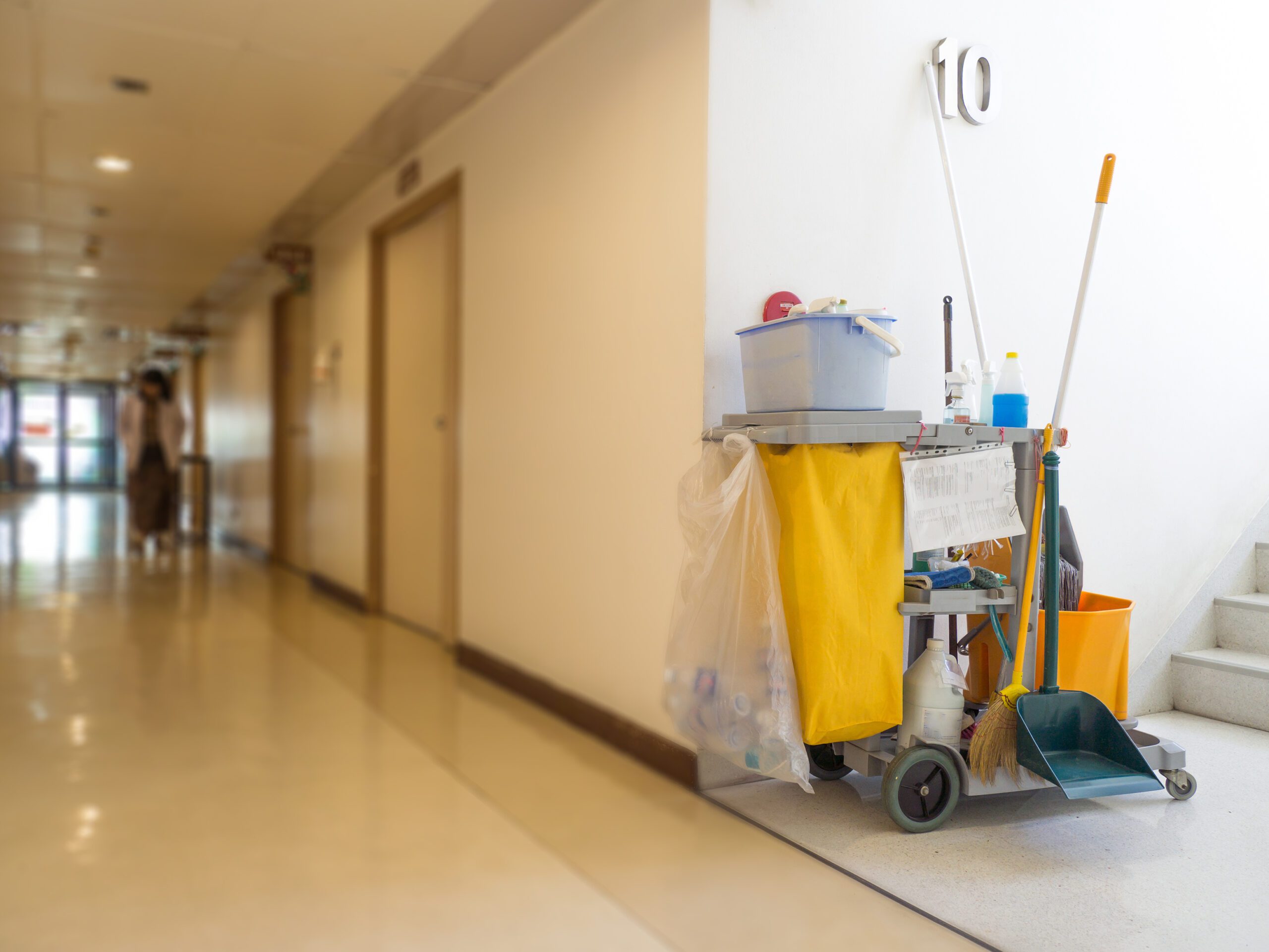 Before contacting us for commercial office cleaning services, know your needs. This may sound simple enough, but identifying precisely what your office cleaning needs are will focus our attention on the necessities and avoid having you spend more than you need to. We often come in contact with prospective customers that haven't given much thought to what they specifically want cleaned. This gives our cleaning teams little to go off, and though we will do our very best to provide an amazing cleaning every time, it presents opportunities for us to give undesired attention to areas not essential to your business's needs.
Another small act you can do before we enter with our equipment is to de-clutter your office. Yes, we are a cleaning team, but we aren't hired to organize businesses in a state of chaos. In order to bust dirt, grime, and stains, we need to be able to easily get to them. For the sake of your employees' sanity (and ours), do your best to keep your office relatively clutter-free so we can get in and do quality work. By helping us to help you, we'll both walk away satisfied!
Keep an Open Line of Communication
You've heard it before: communication is key to a good relationship. The same goes for client-business relations. When customers make themselves available and follow up with quick responses, our cleaning team can spend less time wondering, and more time doing. Our teams are only as good as the information given to them, so by nudging us in the right direction with a quick chat, we'll remedy the situation for an end product we can both enjoy.
We understand that every commercial job has a unique solution and that all clients have different needs and expectations from their janitorial company. We will customize your bid to ensure your general and specific commercial property cleaning needs are met. We also strive to keep all lines of communication open on our end, so that we can be informed of any issues that arise .
Provide Feedback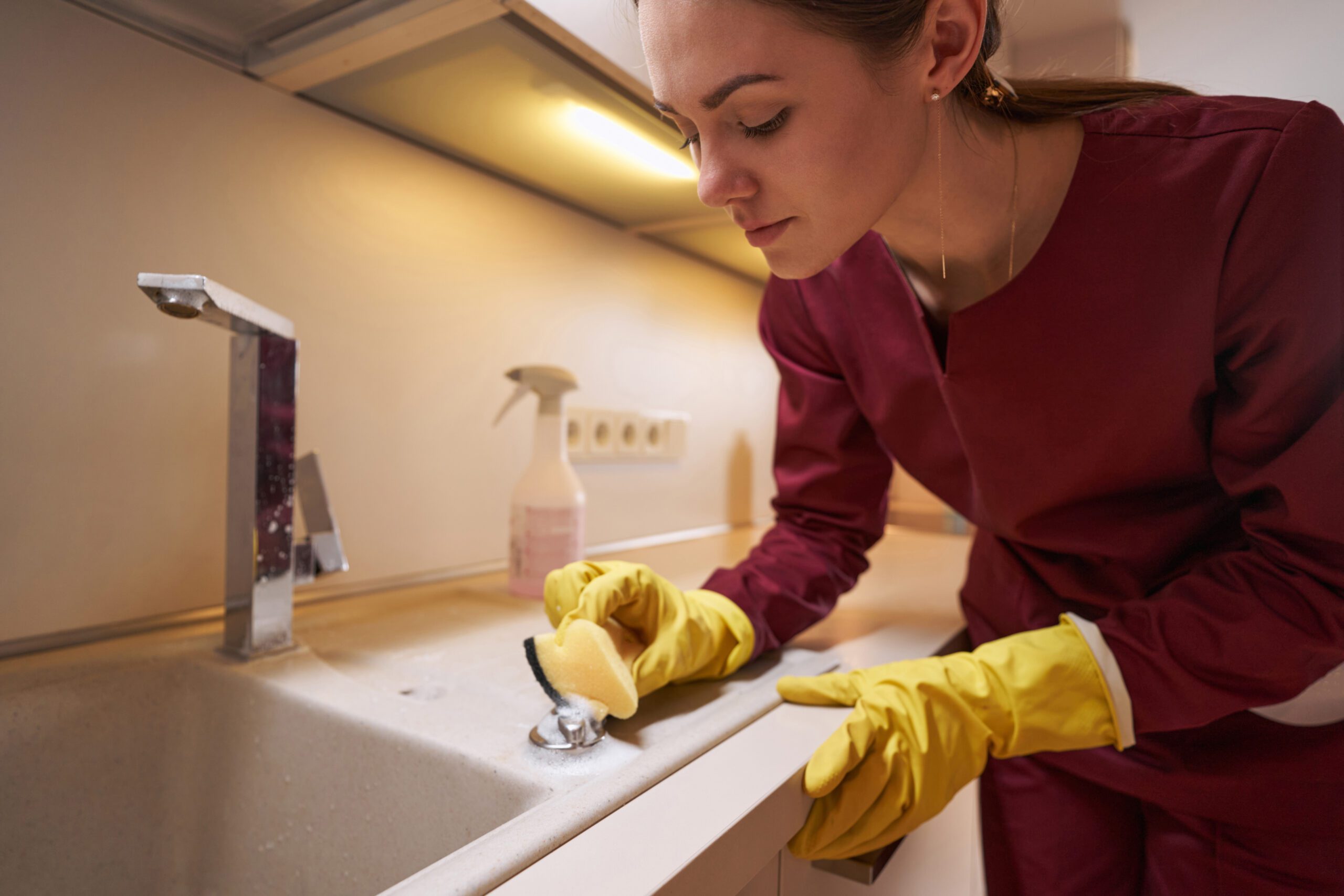 Constructive feedback relies on respectful communication between your business and ours. Nothing helps us remain one of the best cleaning series Reno offers like hearing from our clients. It's a great way to learn more about your expectations and address miscommunications. If there's something we missed, let us know! We'll address it and make note to continue to learn the ins-and-outs of your business's cleaning needs.
Just like we hope you tell our team when we have missed the mark on something, we also hope that you let us know when we're doing a good job! If you're compelled to share your experiences by leaving a friendly review, we'd thoroughly appreciate that too. The internet could use a little more kindness, after all.
Work with the Premier Cleaning Service Reno Offices Rely On
Taking steps to be a great client of ours is a win-win; not only does it brighten our day, it gives us further motivation to provide unparalleled cleaning services to your office. Routine cleanings are well worth the investment, and we are happy to provide our great clients with consistent service and build rapport with you on each visit! Get a fast quote on your office cleaning today!
Commercial building carpets are often high traffic areas, and it's a challenge to keep them looking bright and new. If you're a manager struggling to find time to deep clean your carpeted office, consider calling our local commercial cleaning business to help.
Here are a few commercial property cleaning tips to keep carpets fresh:
Vacuum And Deep Clean Your Carpet
Regular vacuuming removes about 80% of debris and dirt from a carpet, but can't always get all of it. That's why deep cleaning helps to remove any grime in the carpet fibers and below the carpet, too. Carpet grooming is an effective practice to implement because it resets the carpet's fibers back to their original state. Once the carpet is cleaned by a professional team, grooming the carpet with a broom helps it quickly dry.

Consider getting some cleaning tools to keep around the office, too. Carpet brooms are great at reaching deep into areas to remove dirt and grime with their rubber bristles. They have attachments for collecting dust to prevent discoloration, allergies and other health issues. Over time, it helps prevent visible tracks from foot traffic or other wear and tear too.
Provide Desk And Walk-Off Mats
Getting a walk-off mat and placing it in the entrance of the commercial building is another way to stop dirt and debris even before it gets into the office. Placing plastic desk mats help to block stains and deep furniture indentations from forming, too, which can be just as unsightly.
Clean Your Air Filters Regularly
Air filters are especially important during the summer thanks to an uptick in pollen and wildfire smoke. If you neglect to clean them, it can clog with particles and potentially end up throughout the office, including the carpet.
Act Fast to Get Stains Out

Accidents happen and stains on an office carpet are inevitable. Keeping some cleaning supplies in a common area will make a difference in between the next big commercial deep cleaning service. This way you can act fast and the carpet won't be permanently stained.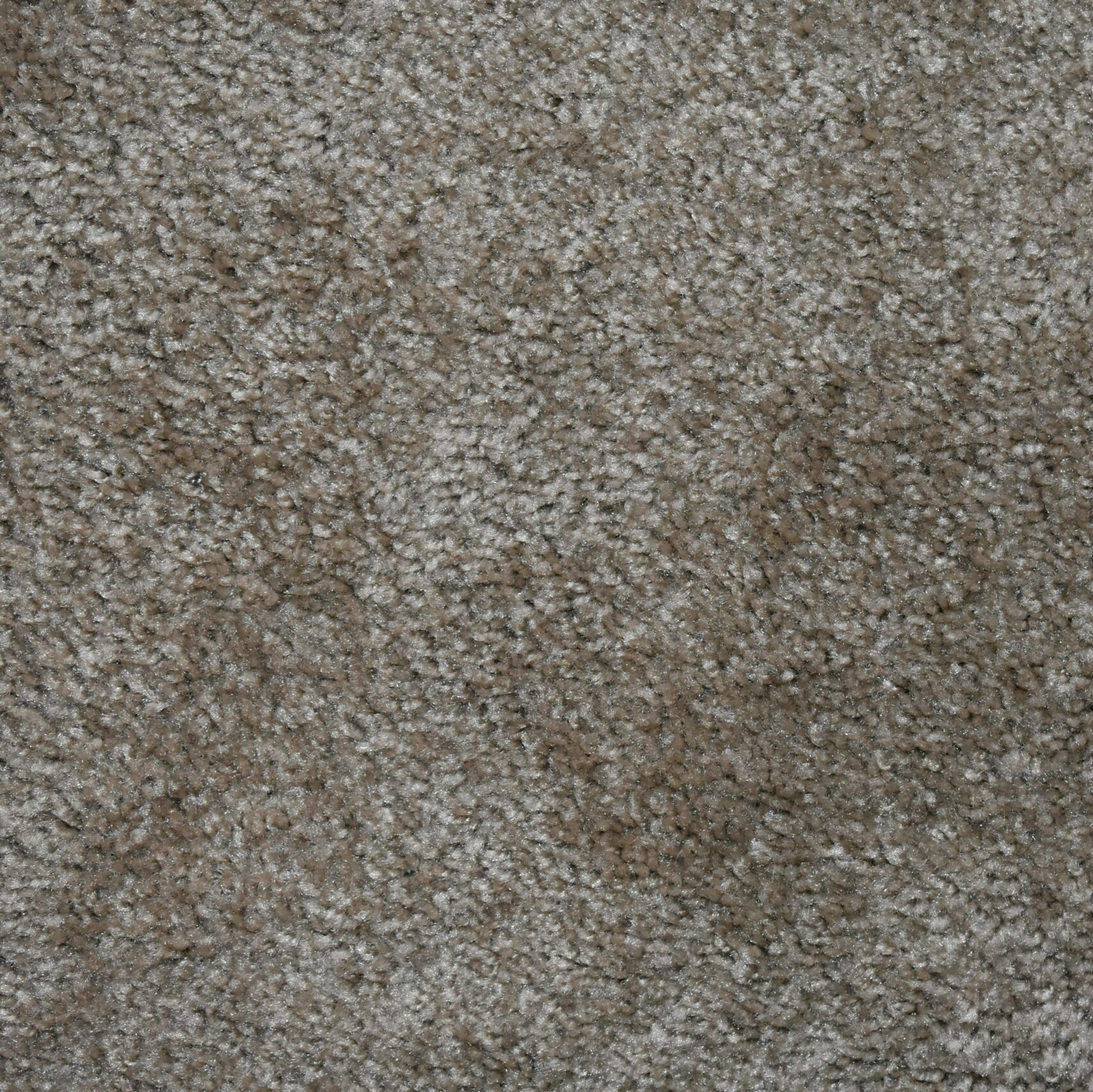 If your carpets see frequent spills and stains, it's best to practice spot treatments by blotting with a paper towel or cloth. A few cleaning solutions we suggest every office stocks include Oxyclean, Resolve, or Hoover. They are non-toxic for your employees to handle and be around, and offer concentrated foaming solutions for a deep clean in-between any scheduled janitorial services.
Use A Reno Cleaning Service
Not all carpets are created the same, but many require a meticulous cleaning routine in a business with employees and customers creating traffic areas. With steam cleaning, hot-water is used to extract the dirt, while dry cleaning uses fast-acting chemicals to remove the grime. Keep in mind that carpets need a professional cleaning at least 2-3 times a year, and the summer is often a great time to do so. Carpet cleaning is great to schedule out in the summer or fall, and once again in the spring after the winter snow melt to remove any damaging salt residue.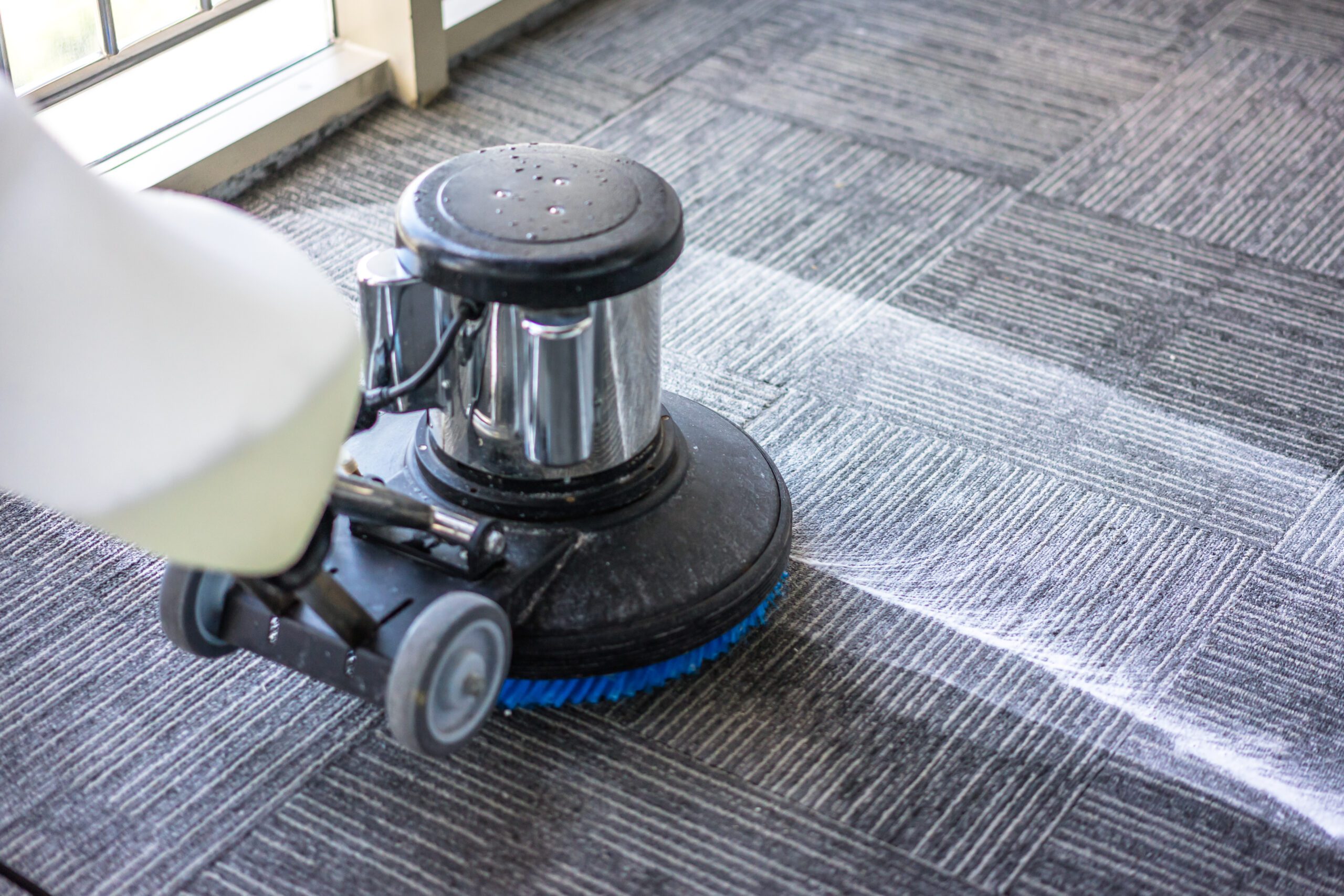 All in all, it not only improves office aesthetics to have a clean carpet, but it eliminates dust, allergens and bacteria from a communal space. At Reno Sparks Janitorial, we prioritize our customers first and see our team as an additional part of those businesses. We strive to provide high quality and thorough commercial building cleaning services to companies of all sizes.
Contact us today for the highest quality carpet cleaning Reno Sparks Janitorial has to offer.