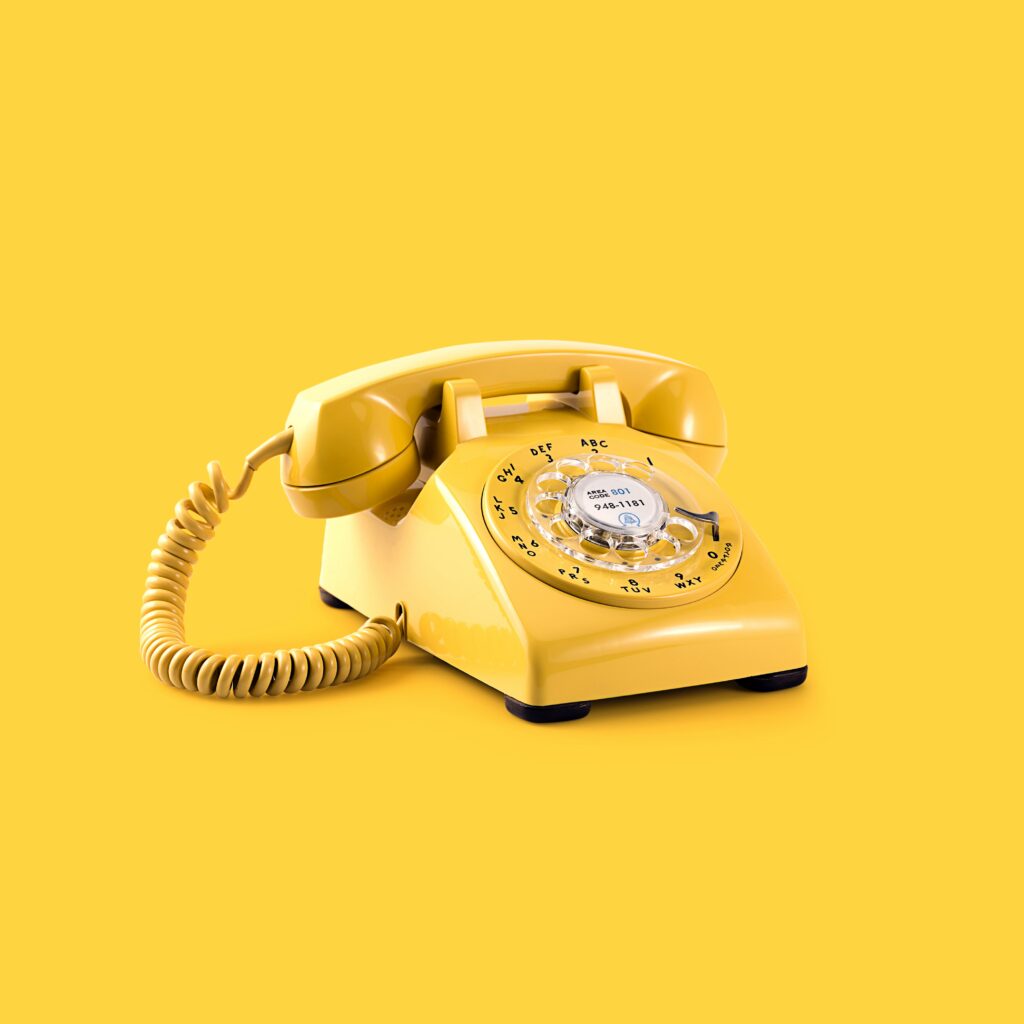 Communication is the key to any relationship, including business or professional relationships. To have good communication, both parties must be as transparent as possible with each other, or in other words, have an open line of communication. Not only does this help you get more comfortable with one another, but it also limits frustrations within the relationship allowing for a greater bond. When it comes to communication with your commercial cleaning service or cleaning company, being able to air your grievances about performance or even being able to give positive feedback will significantly improve your service. 
What your commercial cleaning service should communicate with you
Communication is important in every aspect of a partnership, but there are some things that require more transparency than others. There are essentially five key topics that should be freely discussed among commercial cleaning companies and their clients, including:
Their Point of Contact
The absolute first thing you should do with your clients is to provide them with an established point of contact within your organization. Assigning designated point persons or account managers ensures that your clients have a resource for consistent communication. The point of contact should reassure their clients that they will be available to answer any questions, concerns, and more to show that the commercial cleaning company has a genuine interest in its clients and their needs. 
Customer Expectations
Any working relationship should begin with a conversation about expectations and how those can best be met. This is very likely outlined in the working contract, but it is important to have regular open and honest discussions with clients to reinforce those expectations and hold each party accountable. During these talks, it would be helpful to identify the services that are and are not included, discuss procedures and policies, and finally, learn your client's expectations as far as cleanliness, etc. 
Having these open discussions early in the relationship will set the foundation for trust between you and your clients and will help you retain them long-term. 
Cancellations and Late Policies
Any business that relies on staff to accomplish tasks knows that anything could happen at any time. If unpredictable circumstances arise and an employee is going to be out sick for the day or is running late, it's crucial that the client is made aware as soon as possible. Your commercial cleaning service should share its policies regarding staff delays or cancellations early on so that you can prepare in the event that this happens. Outlining these policies as clearly as possible shows clients that there are systems and processes in place and may lead to an effective backup solution. 
Accidents and Damages
While it is always your commercial cleaning company's goal to leave your belongings unharmed, accidents can happen. How your cleaning service handles those accidents is what truly matters though. With instant reporting, both the client and the management team will be promptly notified of the incident. Honest and upfront communication makes it more likely that the cleaning company will be proactive with your situation and take immediate action. 
Feedback
Feedback, both negative and positive, is highly important for success and growth within a business. A commercial cleaning service that encourages feedback, whether it's good or bad, is eager to know how they can improve their services to ensure client satisfaction. It's not uncommon for customers to stop using their cleaning company due to grievances that haven't been addressed. The cleaning company may not even realize there is a problem until it's too late, so be sure to speak up if you're concerned about anything regarding your service. 

How Reno Sparks Janitorial Puts Clients First With Open Communication
Having an open line of communication is something that Reno Sparks Janitorial prides itself on. Thanks to our honest discussions with clients, we're able to provide better service. Our routine inspections and maintenance tasks are considered a top priority. We have also dedicated time to stripping and waxing floors for clients affected by the snowmelt. When you work with Reno Sparks Janitorial, you can rest assured that you're being taken care of. We provide another set of eyes to your cleaning needs, ensure they are handled, and take quick action to deliver the best cleaning service possible.
Connect with us today to get a quote for your commercial cleaning service!
Welcome to the Reno-Sparks Janitorial blog! Here you'll find tips for commercial cleaning, round-ups of the best cleaning products, and more about Reno cleaning and janitorial services. As a locally-owned and operated small business in Reno-Sparks, we strive to help other businesses realize the importance of keeping a clean workspace and helping them achieve high levels of cleanliness in their own space.
Owner of RSJ, Nick Cresci, was born into a family-owned janitorial company which his father founded. Nick learned all that he knows from his father who set the bar for quality commercial janitorial service and ensured the high standards of RSJ. The experts at Reno-Sparks Janitorial have over 20 years of building management and janitorial experience, giving them the upper hand in Reno commercial cleaning services. Learn more about commercial janitorial services in Reno from RSJ below!

What We Do Best
Rather than branding ourselves as a simple janitorial company, we pride ourselves on becoming a vital part of our clients building maintenance team. That means providing more than just cleaning services. We offer unique solutions to our clients that meet their specific janitorial and building maintenance needs. Reno-Sparks Janitorial provides all of these commercial cleaning services to several industries and spaces including:
● Offices
● Office Warehouses
● Industrial
● Large Apartments
● Condo Associations
● Medical Facilities
● Grocery Stores
● Airports
● Churches
● Hotels
● Casinos
● Schools
● Event Clean-Up

For these industries and spaces, we offer a full range of services including:
● Tile, wood, and concrete floor care using professional, safe floor cleaning products.
● Carpet cleaning via steam extraction, bonnet carpet cleaning and minimum moisture carpet cleaning methods.
● Corrugated metal cleaning ranging from soft-wash techniques to high-intensity pressure washing.
● Window washing that will elevate the appearance of your business.
● Ceiling cleaning that will help extend the life of your ceiling, and remove the need for recoating or replacement.
● Food prep area cleaning to help cut back on time and the workload of your kitchen staff.
● Green cleaning system which involves the use of biodegradable and environmentally-friendly ingredients and products.
The Reno-Sparks Janitorial Difference
We understand that your business is unique, and because of that, you require unique cleaning and building management solutions. We promise to meet your needs and exceed your expectations with our commercial janitorial solutions by providing the most efficient, reliable, and experienced service possible. We'll work with you to customize your bid ensuring all your general and specific cleaning needs are met with each service.
Along with our dedication to reliable, efficient service, we also prioritize keeping an open line of communication with each of our clients. This assures our clients that we're there for them whenever they need it and ensures any problems or issues are addressed as soon as possible for the best customer satisfaction.

The Importance of Keeping a Clean Workspace
A clean work environment is important for several aspects of your business. Not only does a clean workspace help retain employees and keep them happy and healthy, but it also leaves a lasting good impression on your clients and customers as well.
Maintaining a clean and clutter-free workspace allows your employees to work more productively and efficiently. Ensuring germs, dust, and other allergens are kept at bay will also help retain employees and may cut back on employee call-outs. It's been proven that employees are more likely to leave a job that does not provide adequate cleaning. Cleanliness is not only a preference but also an issue of safety and health. Keeping a clean office will also help keep your company staffed by happy and healthy employees.
Likewise, a clean workspace looks good to your clients and potential clients. Having noticeable dirt and clutter build-up can give off the impression that your business is unprofessional and uncleanly, which will likely deter clients from using your services. However, your business should be maintained and kept in tip-top shape at all times not only for aesthetic purposes. A clean work environment can also prevent illness from spreading from person to person, which during these times is extremely crucial.
Why Hire RSJ as Your Reno Commercial Janitorial Service Company
At Reno-Sparks Janitorial, we prioritize our customers first. We understand that they rely on our expertise and skills to keep their facilities clean, attract clients, win first impressions, and guarantee health and safety for their employees. We are dedicated to being the best place in Reno, Sparks, and Carson City for commercial cleaning services by making your experience with us easy and enjoyable! We see ourselves as an extension of your business, and it shows in the quality of our cleaning services.
Connect with us today to schedule your next cleaning service with the best Reno commercial janitorial company!