If you're searching for reliable, quality janitorial services for your business, you want to make sure the commercial cleaning company you hire can accomplish all of your cleaning goals. A concierge-style janitorial service ensures that all of your cleaning needs are met to your highest satisfaction. Leave the cleanliness of your building in the capable hands of a commercial cleaning company that puts your needs first, no matter what they may be, so you can focus on other business objectives. 
Commercial janitorial services have a wide range of benefits for you and your business. Learn more with Reno Sparks Janitorial below. 

What is a concierge-type commercial janitorial service?
Most janitorial companies provide a range of cleaning services to commercial properties, but they aren't always inclusive. Much of the time, a commercial cleaning company will only list some of the services you're in need of and exclude others, leaving you to seek additional services elsewhere. For example, most commercial cleaning companies offer floor cleaning and window washing, but what if you also need your dishes cleaned and the trash regularly taken out?
A concierge-type cleaning service utilizes the highest standards of hospitality and personal service to provide you with all of your commercial cleaning demands. While your cleaning company may not always be able to provide every cleaning service you need, working with a concierge-style janitorial company ensures you receive all the services you require one way or another.
Why work with a concierge-style janitorial company?
A concierge-style business that offers commercial janitorial services provides a holistic approach to all of your cleaning needs. While we may not offer every cleaning service you're looking for, we can connect you with the appropriate channels or organizations to accommodate your needs. Concierge janitorial services can offer you convenience, time and quality that other cleaning companies simply cannot.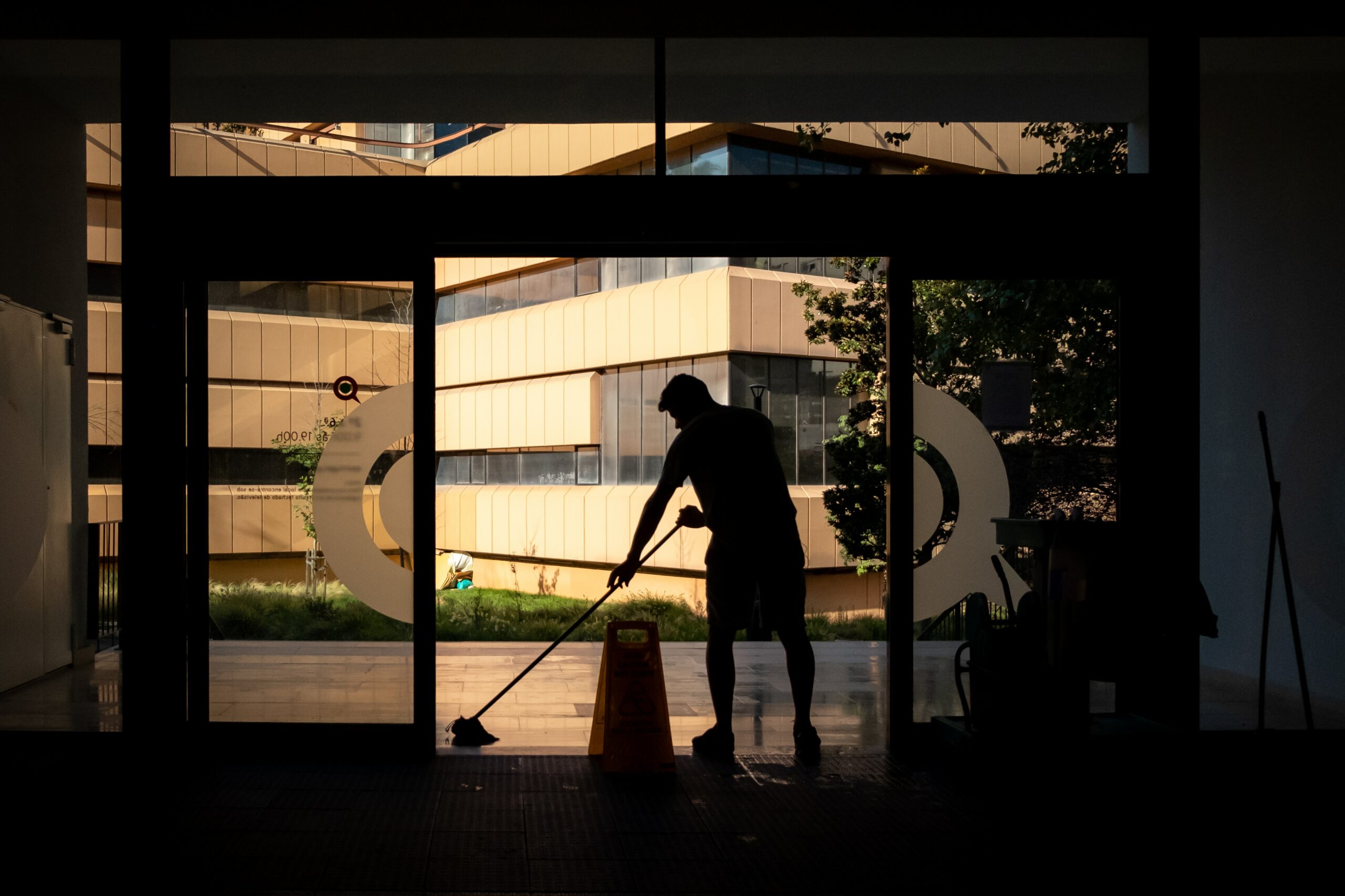 Convenience
Most business owners are quite busy with the daily operations of their company that they don't have the availability to handle every detail of running their business, such as cleaning. However, maintaining a clean work environment and business is important, so why not let your cleaning service help you find a solution? A commercial janitorial service like Reno Sparks Janitorial offers its own variety of cleaning services and has connections with other businesses to provide assistance with whatever else you may need, with little to no disruption to you. 
Time 
Another asset business owners and businesses in general lack is time. A concierge-type janitorial service can help free up time for you and your employees to tend to other pressing tasks. We'll provide you with all of the resources you need to ensure your commercial building or office space is well-maintained even in the midst of all the other things that need to be done each day.
Quality Service 
You'll receive a higher quality of service when working with a concierge-style cleaning company because the research of finding the best company for the job has already been completed. You can trust that you're getting the best service from other organizations because they were recommended to you by professionals in the industry. If anyone knows which company is the best to work with, it's someone who is already familiar with the industry and has experience working with other organizations.  

Commercial Cleaning Services from Reno Sparks Janitorial 
Our concierge-type commercial janitorial service may cost a bit more than your average cleaning service, but the value is far greater than you would receive anywhere else. The higher pricing ensures that your business receives the highest quality service possible. Although we may not have the lowest prices in town because we pay our staff above the industry average, the results outweigh the costs. 
The end result is fewer headaches for our customers, more consistent service and less turnover in the janitorial crews cleaning your buildings. See how working with a commercial janitorial service can help your business succeed today!